"Hi!
I couldn't find the following function in ASAP Utilities:
Delete cells based on content. Ex.: I would like to delete all cells (content) which is less than 3, greater than 100…. Would be nice when working with statistics."
Well, you can already do this in ASAP Utilities, but with an additional step.
First you can select those cells with the following tool, and then just hit the DEL key:
Select » Select cells based on content, formatting and more...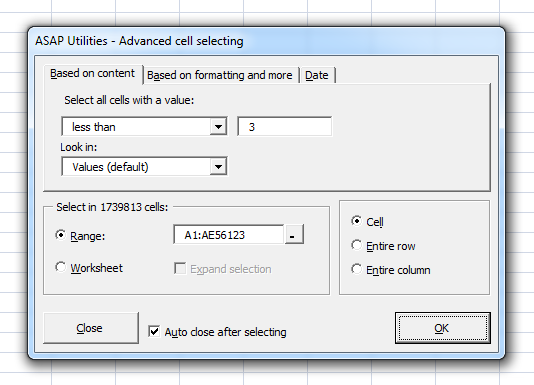 Printer friendly version
Filed under: ASAP Utilities, How to, how to with ASAP Utilities on November 18th, 2011 by Bastien | Comments Off on User question: How to delete cells based on content