The following video will show you how to strip the first 3 characters from a column in Excel by using ASAP Utilities.
The example in the video shows a list of article numbers. Now in this case we want to remove the first 3 characters.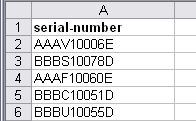 This can be done with an Excel formula such as =RIGHT(A2,LEN(A2)-3) in a helper column. However sometimes you might want a faster and more direct approach. Select the data and then in the Excel menu choose ASAP Utilities » Text » Delete number of leading characters...
Then result will then look like this if you choose to remove the first 3 characters: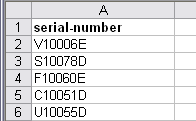 Filed under: ASAP Utilities, how to with ASAP Utilities, Video on October 22nd, 2007 by Bastien | Comments Off on Video: How to delete the first 3 characters in a column in Excel with ASAP Utilities