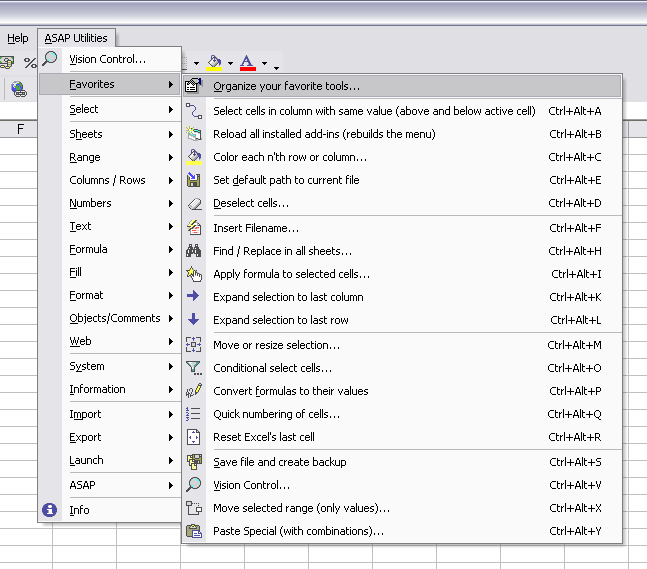 Last week I received the following question: "Is it possible to display a tool icon amongst the normal excel icons. I use the "Find and remove external links" all the time and would like to have it closer to hand and not first open ASAP Utilities/System/........... Thank you for this great Software" In stead of […]
Posted on May 28th, 2007 by Bastien
Filed under: ASAP Utilities | Comments Off on "I use this tool all the time, how can I access it faster?"