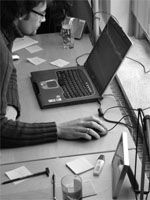 I have just released a preview-version of the new version of ASAP Utilities.
This version solves nearly all the bugs that have been reported so far. Furthermore some utilities we added or improved. This new version will probably officially be released as a new version at the beginning of July.
More information and download:
//www.asap-utilities.com/faq-questions-answers-detail.php?m=149
At this moment the ASAP Utilities setup and the User Guide (pdf) are offered separately on the website for download. I'm considering to distribute the User Guide together with the program into one setup file in the new version. However then the setup-download will grow from 1 to 5 MB. What do you think about distributing the userguide along with the setup?

Printer friendly version
Filed under: ASAP Utilities on June 27th, 2007 by Bastien | 2 Comments »