The following video will show you how to
fill empty cells with the value above in Excel by using ASAP Utilities
.
The example in the video shows a table with several car-brands. Now in this case we want the brand-names copied down so that the empty cells are filled with the brand names. After this we can use the table for further processing, such as a pivot table.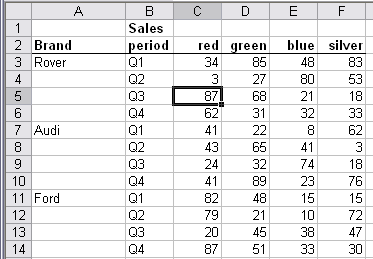 Select the cells and then in the Excel menu choose ASAP Utilities » Fill » Copy values to empty cells below filled cells in selection
Then result will then look like: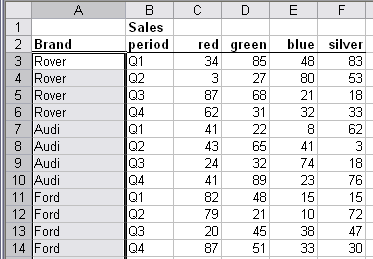 You can also use the shortcut Control+Alt+D in Excel to copy the value of the cell above. However in this situation that would only work for one brand at a time.
My question to you
Which title do you think, would describe this utility best:
Fill empty cells with the value above
Copy values to empty cells below filled cells in selection (this is the current name)

Printer friendly version
Filed under: ASAP Utilities, how to with ASAP Utilities, Video on October 22nd, 2007 by Bastien | Comments Off on Video: How to fill empty cells with the value above in Excel with ASAP Utilities