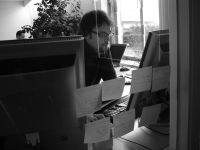 I'm almost finished with the updated version of ASAP Utilities: 4.2.6
Most changes in this version are corrections and bug fixes.
More information and download:
//www.asap-utilities.com/faq-questions-answers-detail.php?m=185
We're also working on version 4.3 which will contain several improvements and a very big step forward (that I can' t reveal yet). This is consuming a great portion of our time, but I'm sure many people will benefit from it.

Printer friendly version
Filed under: ASAP Utilities, bugs on August 5th, 2008 by Bastien | 6 Comments »