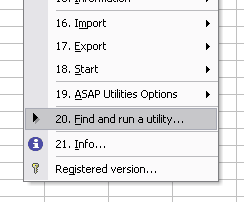 With the
new version 4.3
of ASAP Utilities it will be easier to find the utility you need with the tool "Find and run a utility...". We have improved this already
existing
utility. The results are presented better and you can now immediately start/run the utility from the search results. If you click on the question mark you will be taken to the description of the particular utility on our website.
In the main menu the "User Guide (pdf)" has been replaced with "Find and run a utility...". The link to the manual is now located at:
ASAP Utilities Options » Open the ASAP Utilities User Guide (English, PDF)...
The "Find and run a tool..." is more powerful and therefore now located in the main menu.
With this utility you can search for a tool, view the description and immediately press the "run" button.
For example if you want to select all cells that are italic but you don't know if this can be done or you don't remember anymore how you did this previously, then this tool can be very useful: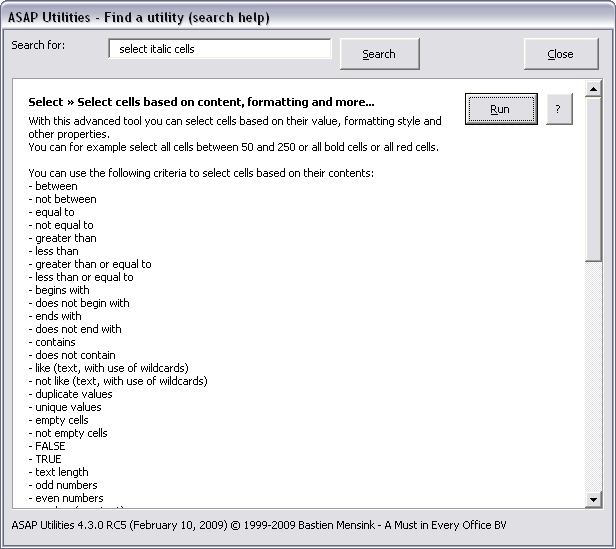 Printer friendly version
Filed under: ASAP Utilities, how to with ASAP Utilities on February 10th, 2009 by Bastien | Comments Off on How to: Quickly find the utility you need