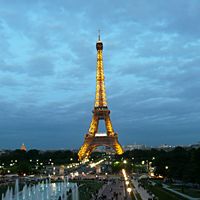 Parlez-vous français? / Do you speak French?
...then I have good news for you!

ASAP Utilities is now also available in the French language
.
If you have the French language version of Excel then ASAP Utilities will start the first time automatically in French (Français).
You can change the language in the options dialogue: ASAP Utilities » ASAP Utilities Options » Settings, language and contact information...
In ASAP Utilities you can now choose between the English, Dutch, German, Spanish and French language:


According to Wikipedia, French is globally spoken by about 77 million people as a first language (mother tongue) by 190 million as a second language, and by about another 200 million people as an acquired foreign language, with significant speakers in 57 countries. It is an official language in 28 countries.
By offering ASAP Utilities in more languages, more people can benefit from it in Excel.
Besides adding the new language, there also also a few improvements in this new version 4.5.6 that we're currently developing and of which you can download the pre-release.
French Excel 2000, 2002/XP or 2003 with ASAP Utilities in its menu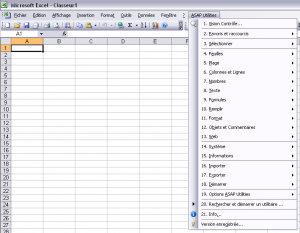 French Excel 2007 with ASAP Utilities in its menu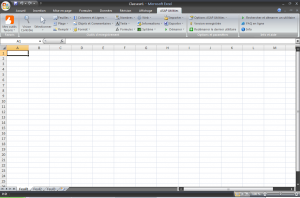 Printer friendly version
Filed under: ASAP Utilities on November 30th, 2009 by Bastien | Comments Off on Parlez-vous français? – Pre-release version 4.5.6