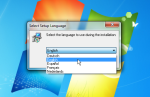 I'm proud to tell you that the new version of ASAP Utilities, 4.5.9 has just been released!
We have added a few new tools, made several improvements and fixed a few bugs.
Many thanks to everyone who has contributed their feedback!

Printer friendly version
Filed under: ASAP Utilities on May 28th, 2010 by Bastien | Comments Off on ASAP Utilities 4.5.9 has been released!