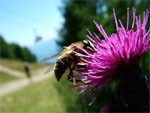 ASAP Utilities 4.6.2 is now available.
The quick release after the previous version is due to an unfortunate a bug in version 4.6.1 in the "Export » Export worksheets as separate files..." utility. It produced empty files if you choosed a text-format. Our apologies for that.
If you already downloaded and installed 4.6.1, then please upgrade to 4.6.2.

Printer friendly version
Filed under: ASAP Utilities on September 3rd, 2010 by Bastien | Comments Off on ASAP Utilities 4.6.2 has just been released