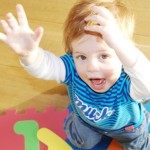 Hello everybody,
The pre-release of the new version of ASAP Utilities now available.
New exiting tools have been added and several improvements have been made.
Do you often work with Excel's Filters or AutoFilters?
Did you ever wanted to change your conditional formatting to static formatting (like "copy > paste values" for formulas)?
Would you like a way to automatically have a cell'value or formula added as a comment?
Do you need to change the JD Edwards (AS/400) Julian dates to dates that Excel can handle?

...the new version will do all this and more.
The following page shows more information and a download link: Pre-release version 4.7.3
If you have any questions or comments on this release then please let me know. You can do so by leaving a comment or by sending me an email.
Kind regards,
Bastien Mensink

Printer friendly version
Filed under: ASAP Utilities on July 5th, 2011 by Bastien | 9 Comments »