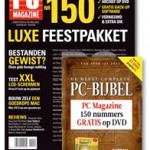 We're proud to mention that the free ASAP Utilities Home&Student edition is featured in the October 2011 edition of the Dutch PC Magazine in an article about apps (addins) for Microsoft Office.
English Translation: "Firefox and Crome are well known for it, but Microsoft Office can also be improved with the use of extensions or "add-ins" as Microsoft calls them. We show you a few of our favorites.
....
ASAP Utilities: Ultimate free extra for Microsoft Excel, adds value for virtually every action for the experienced spreadsheet user. Also available in Dutch."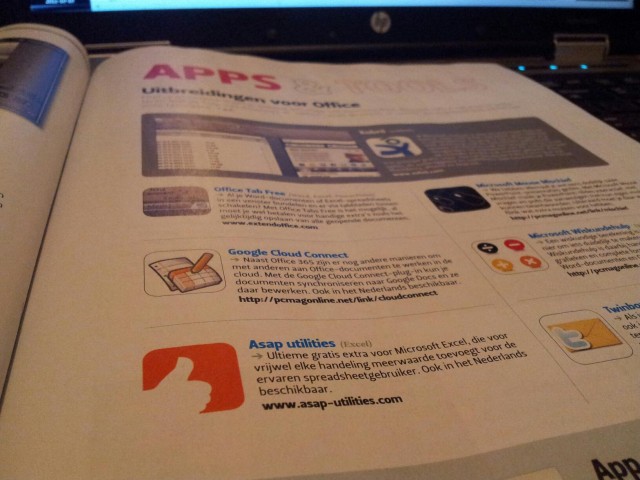 Dutch: "Ultieme gratis extra voor Microsoft Excel, die voor vrijwel elke handeling meerwaarde toevoegt voor de ervaren spreadsheetgebruiker. Ook in het Nederlands beschikbaar".

Printer friendly version
Filed under: ASAP Utilities on October 15th, 2011 by Bastien | Comments Off on PC Magazine Netherlands: Ultimate free extra for Microsoft Excel