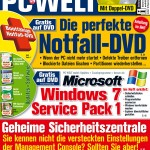 We're proud to mention that the free ASAP Utilities Home&Student edition was featured in the January 2011 edition of the German PC Welt in an article about apps (addins) for Microsoft Office.
English Translation: "Useful extensions for Microsoft Excel....ASAP Utilities is a collection of Excel macros with several hundred commands for formatting worksheets and highlight records that meet certain conditions. Also, the creation of index sheets and file exports will be noticeably easier. The software creates an additional tab in the Excel 2007/2010 menu bar."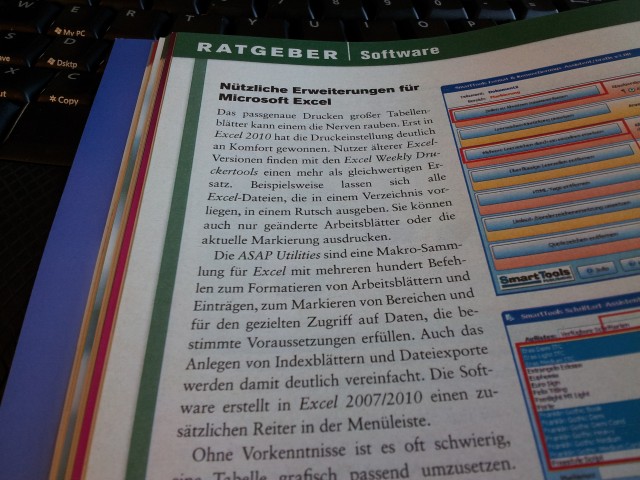 German: "Nützliche erweiterungen für microsoft Excel...Die ASAP Utilities sind eine Makro-Sammlung für Excel mit mehreren hundert Befehlen zum Formatieren von Arbeitsblättern und Einträgen, zum Markieren von Bereichen und für den gezielten Zugriff auf Daten, die bestimmte, Voraussetzungen erfüllen. Auch das Anlegen von Indexblättern und Dateiexporte werden damit deutlich vereinfacht. Die Software erstellt in Excel 2007/2010 einen zuszätlichen Reiter in der Menüleiste."

Printer friendly version
Filed under: ASAP Utilities on October 18th, 2011 by Bastien | Comments Off on PC Welt Germany: Useful extensions for Microsoft Excel