We're proud to officially announce the new version 5 of ASAP Utilities!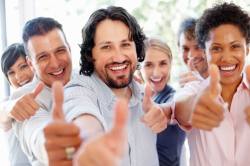 Many improvements have been made and Excel 2013 (32-bit) is now officially supported too.
Many thanks to everyone who has contributed their feedback and tested the pre-release!
Free upgrade
All existing customers get version 5 free of charge!
Your existing license will also work with the new version 5.
Because it makes YOU rock in Excel!
Every week, we write a new tip to show you how to make YOU rock in Excel with ASAP Utilities.

Printer friendly version
Filed under: ASAP Utilities on April 9th, 2013 by Bastien | 6 Comments »