Yesterday I discovered ASAP Utilities is mentioned in the
Russian edition of PC Magazine
on September 15, 2005:

I don't read Russian but I believe it's the same article that has been published by PC Magazine in its 2005 Ultimate Utility Guide.
Russian to English translation by Google Translate:
Microsoft Excel
There are hundreds of specialized plug-ins for Excel, many of which can be found on the pages of Excel at http://office.microsoft.com/en-us/marketplace. We have selected from them the most successful universal utility.
ASAP Utilities 3.08 (free) - a superb collection of 300 menu items to deselect cells to convert text-to-date and export of selected information in HTML. Many of the features roll multistep tasks such as opening a folder of the current file in Explorer, on the commands executed with a single click. With the help of others perform complex calculations. This expansion module is required for all users. (eGate Internet Solutions, www.asap-utilities.com.)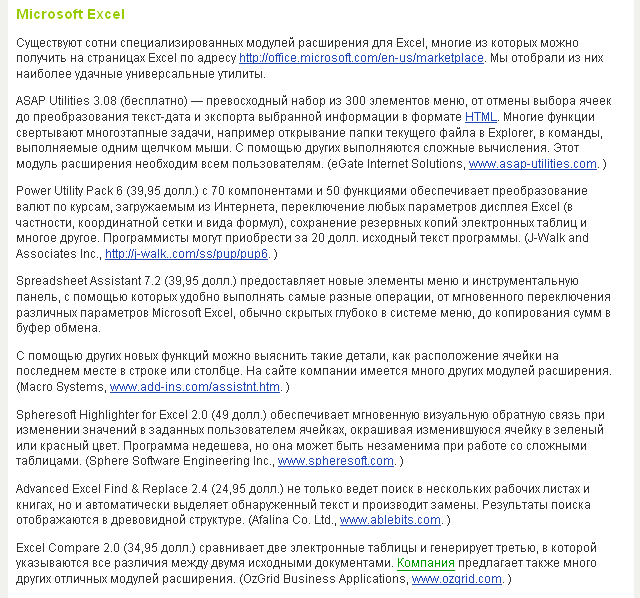 Printer friendly version
Filed under: ASAP Utilities on September 27th, 2005 by Bastien | Comments Off on ASAP Utilities in Russian edition of PC Magazine