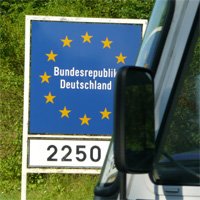 ASAP Utilities is now also available in the German language.

If you have the German language version of Excel, ASAP Utilities will now start in German (Deutsch). You can change the language in the options dialogue: ASAP Utilities » ASAP Utilities Options » ASAP Utilities options and settings...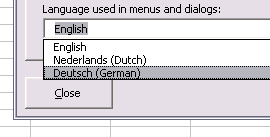 In ASAP Utilities you can now choose between the English, Dutch and German language.
Besides adding the new language, there also also a few bugs fixed in this new version that I'm currently developing and of which you can download a pre-release.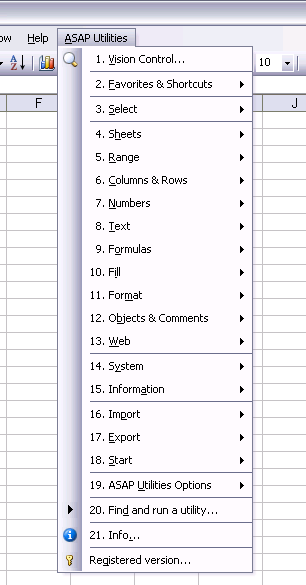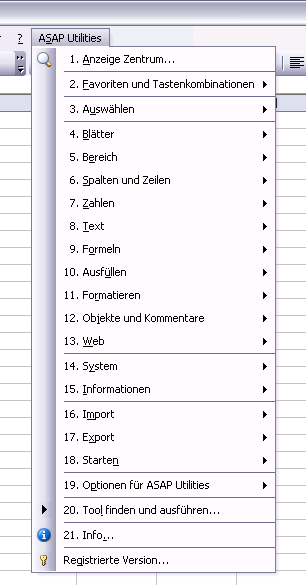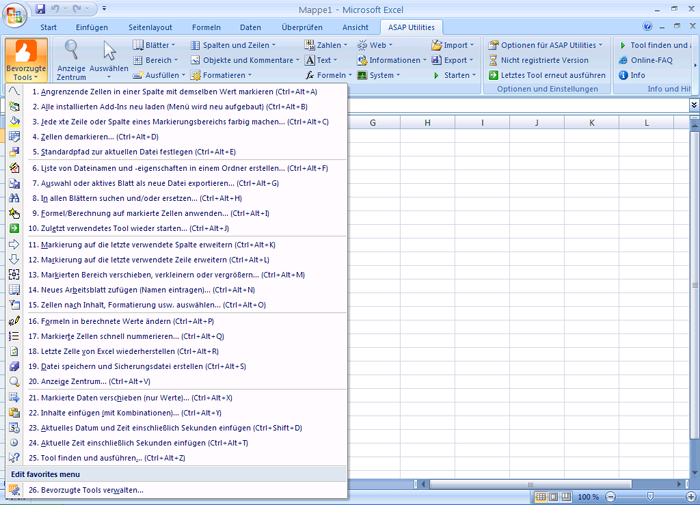 Printer friendly version
Filed under: ASAP Utilities on July 22nd, 2009 by Bastien | 2 Comments »