New ASAP Utilities version 4.2.8 released!
ASAP Utilities version 4.2.8 (September 23, 2008) has just been released!

This new version is improved in a several ways.
We recommend everybody to download and install the new version.

DOWNLOAD
ASAP Utilities 7.4 (27.5 MB)
In this newsletter

Due to the fact that immediately after the release of version 4.2.7, which fixed a single bug, a few other bugs were reported, we didn't send out a newsletter but instead put our energy in version 4.2.8 which is released now.

My thanks go out to each and every one of you for your suggestions and bug-reports the past years. ASAP Utilities continues to grow and improve thanks to your support, your suggestions and your encouragement. Unfortunately we are not able to reply to all the emails we receive, but we read (and use) them all.

Our goal is to make work easier for Excel users, both beginner and expert.
ASAP Utilities contains no spyware, adware or viruses, and is digitally signed.

Kind regards,

Bastien Mensink
ASAP Utilities
A Must in Every Office BV, The Netherlands
www.asap-utilities.com
"We make you the company's Excel guru!"
Upgrade to the new version
Upgrading is a simple 2 step process: first download and then install

If you are not able to download the file from our website, we can send you the new version by email. The file is 9.3 MB. Send your request to:
download@asap-utilities.com and you will get an automated reply with the new version attached.

New and improved utilities
Bug fixes
Range » Move selected range (only values)...
Didn't work in Excel 2000. This is now fixed
(Error 438: Object doesn't support this property or method)
Objects & Comments » Delete all objects on current worksheet
This utility also removed the comments on your sheet. However the "comment-indicators", the triangles, were still shown by Excel. It could happen then when you click on a cell to view the comment that Excel would crash.
The utility has now been updated so that al objects, except the comments, are removed.
Fill » Insert before current value...
Didn't always work on very long cells. In such a case it could produce an error and ASAP Utilities stopped working and you had to restart Excel to get ASAP Utilities working again. This is now fixed.
Web » Convert hyperlinks to =HYPERLINK() formulas
Fixed the error that occurred when a cell in your selection contained a double quote ("). A few small improvements were made too.
Range » Find / Replace in all sheets...
Fixed a bug when you could get an error with certain cell with long contents.
Furthermore the formulas in the results will now be displayed using your Excel's country settings instead of in the US/English notation.
Text » Advanced character removal/replace...
Fixed a bug when nothing was removed/replaced in certain cells with long contents.
Columns & Rows » Conditional row and column select, hide or delete...
The option 'every n'th row/column number' disappeared when you changed the option to handle 'rows' to 'columns'. This is now fixed.
Range » Advanced sorting...
Fix the bug that sometimes occurred during the startup of the utility and produced an error such as "Error 424: Object Required" or "Method '~' of object '~' failed, Error -2147221080: Automation error"
This error could happen if you used the utility on a workbook, then closed that workbook and then used this sorting utility again.
General
A few spelling errors were corrected.
Bug fixes in version 4.2.7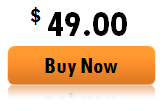 When to buy a license?
You should purchase a license and register ASAP Utilities either:
if you use it for commercial purposes (Feel free to try it for 90 days. If you like it, simply purchase a registration key online via our e-commerce partner RegNow)
or if you don't want to be forced to update to the new version twice a year
or if you like this program and think it is worth the money
Key benefits of registration
use it in a commercial organization
no forced updates twice a year
priority support via email
free upgrade to all 4.x versions
Online ordering, safe secure and fast
The registration process is quick and easy. Online ordering is the fastest and most secure way you can get a license key for ASAP Utilities.

Single user license: US $49.00
The price is a one time fee, not a yearly subscription.
We offer generous volume discounts (save 20% to 86%)
You can pay in the following currencies: US Dollar (USD), Euro (EUR), Pound Sterling (GBP), Australian Dollar (AUD), Canadian dollar (CDN), Swedish Krona (SEK), New Zealand Dollar (NZD), Norwegian Krone (NOK), Yen (JPY), Hong Kong Dollar (HKD), Danish Krone (DKK), Swiss Franc (CHF), Rand (ZAR), Singapore Dollar (SGD) and Yuan Renminbi (CNY)
There is no shipping or handling fee
You can also get ASAP Utilities on a cd-rom by postal mail for an additional USD 12.50
After the order is completed you get your registration code within a few minutes.
Instant delivery
Your registration code is sent to you by email immediately after the order is completed and the payment is received.
This is usually within a few minutes when you pay with a credit card.

More information and demonstration
More information about pricing, volume discounts, payment methods and how to get a license for ASAP Utilities.
We have also made a demonstration of the steps in the ordering process.