Does ASAP Utilities work with Excel 2010?
Date: March 29, 2010 (last updated on May 21, 2014)
reference id: QA0225
Question
Does ASAP Utilities work with Excel 2010?
Short answer
Yes, but ASAP Utilities is only compatible with the (default) 32-bit edition of Excel 2010, on both 32- and 64-bit Windows.
See also the ASAP Utilities system requirements.
Longer answer
Starting from Office 2010, Microsoft Office comes in two editions; a default 32-bit edition, and a special 64-bit edition.
ASAP Utilities is a 32-bit application that can run on both a Windows 64-bit platform and a Windows 32-bit platform. However, the special 64-bit edition of Excel 2010 can't use 32-bit add-ins such as ASAP Utilities.
Additional information about the 64 bit version of Excel 2010 and add-ins is available here and on our weblog. Furthermore, the Excel 2010 Starter edition doesn't support add-ins and therefore you can't use ASAP Utilities with that limited version of Excel.
Excel 2010 (32-bit edition) with ASAP Utilities in its menu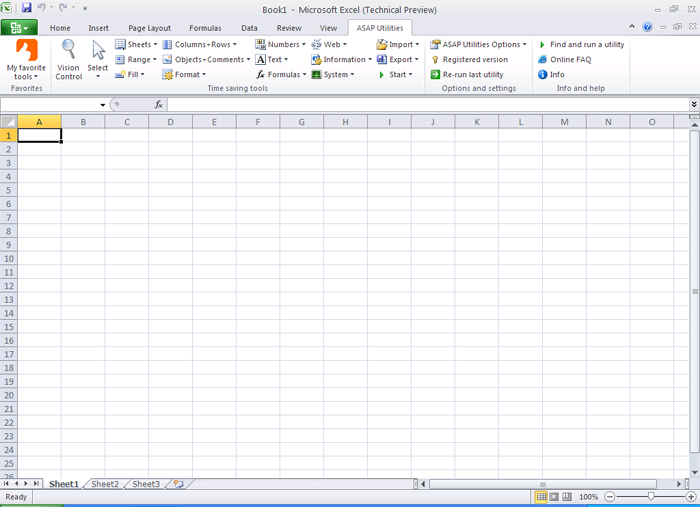 « back
Follow ASAP Utilities on Facebook