Excel tip: Help, my columns are displayed backwards
Date: 3 january 2007



Just got a question that migh be interesting to show here about columns that are displayed backwards. The columns are in reverse alphabetical order and start at the upper right hand corner. The row numbers are on the right side of excel instead of the left.
Example sheet, displayed from right to left: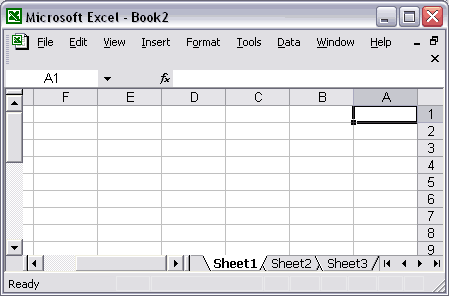 Solution
In fact, this is a (per sheet) setting in Excel.
In the Excel menu choose: Tools » Options
In the options-dialog that shows select the "International" tab and uncheck "View current sheet right-to-left".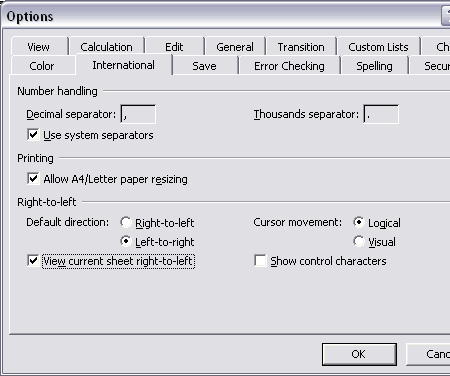 « back