Who are our clients?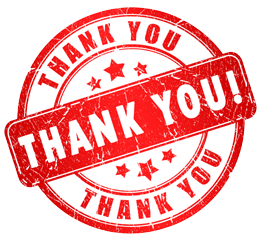 ASAP Utilities is used extensively by corporations, universities, organizations and individuals all over the world. During the past 24 years, our list of clients grew to over 26,000+ organizations in more than 140 countries.

Below is a small sample of the many clients who benefit from using ASAP Utilities. We are immensely proud to have these organizations among our clients.

#

20th Century Fox
24 Hour Fitness
3M Company
3Q Digital
7-Eleven

A

A.T. Kearney
Abbott Laboratories
Accenture
ACCO Brands
Accor
Adobe
ADP
Aegon Bank
Aer Lingus
Aero Inventory UK Ltd
Aetna
Agfa Corporation
Agilent Technologies
Ahoy Rotterdam NV
Air Products & Chemicals
Airgas
AkzoNobel Coatings
Alcoa
Alliant Energy
Allied Wate Industries Inc
Alpha Natural Resources
Altron Management Services
Amazon.com Services, Inc.
Ameren
American Electric Power
American Express
American International Group
Amerigroup
Ametek
AMN Healthcare, Inc.
AMNESTY INTERNATIONAL
Amo Plans
Anadarko Petroleum
Analysis Group
Aol
Aon Hewitt Limited
Applera
Applied Industrial Technologies
Aramark
ArcelorMittal
Arizona State University
Ashland
AT&T
Atlas Pipeline
Atletiekunie
Atos Origin
Australian Department of Business & Employment
Australian Department of Treasury and Finance
Australian Dept of Business & Innovation
Autodesk
Autoliv
AutoTrader.Com
Avery Dennison
Avnet
AXA Financial

B

Bain & Company, Inc.
Baker & McKenzie
Baker Hughes
BANK OF AMERICA
BASF
Bausch and Lomb
BAVARIA N.V.
Bayer CropScience Ltd
Bayer MaterialScience
Beckman Coulter
Belden
BELL HELICOPTER AIRPORT CENTER
Bentley Systems, Inc.
BEPCO, L.P.
Best Western International
Beverly Hills Police
Bharat Heavy Electricals Ltd
BHPBilliton
Biomet
BKD, LLP
Blizzard Entertainment
BNP Paribas
BOEING
Bosch
Boston Scientific
Boston University
BP America
Braun GmbH
Bridgestone
British Airways
Broadcom

C

Canon U.S.A., Inc.
Cardinal Health
Cargill
Carglass NV
Carl Zeiss Vision
CARQUEST CANADA LTD.
Cascade Aerospace
CASH AMERICA
Caterpillar
CBL & Associates
CenterPoint Energy
Central States Pension Fund
Cenveo
Cephalon
CH2M Hill
Charles Darwin University
Chevron
Chiquita Brands International
Christchurch City Council
CHS
CIBER
CIRQUE DU SOLEIL
Cisco Systems
Citrix Online
City of Fresno
CITY OF HENDERSON
City of Seattle
CITY OF TORONTO, Toronto Fire Services
Clear Channel Communications
Clorox
Colgate-Palmolive
Comcast
ConAgra Foods
ConocoPhillips
Consol Energy
Constellation Brands
Convergys
Copenhagen Police
Corus Staal B.V.
Covance
Crane Group Limited
Credit Suisse (Schweiz) AG
Critical Care Systems
CROSSMARK
Crosstex Energy
Crowe Horwath
CSC
Cummins
CVS Caremark

D

DAF Trucks N.V.
Deere & Co
Dell
Deloitte & Touche M.E.
Deutsche Lufthansa AG
Del Monte
DHL Worldwide Express
Dick's Sporting Goods
Dimension Data
Disney Consumer Products
Dollar General
Dorsey & Whitney LLP
Dover
Drankenorganisatie Nederland
Dreyers Grand Ice Cream
DSM NeoResins
DSM Nutritional Products AG
DuPont

E

Eaton Aerospace
Ecolab
Electronic Data Systems
EMC
EMI Music Spain SL
ENSCO International
Environmental Protection Agency
EPCOR
Epic Games, Inc.
Epic Systems Corporation
Ericsson AB
Ernst & Young
Estee Lauder
EVO Payments International GmbH
EXEL
Exide Technologies
Expedia
ExxonMobil
EYEE ESTUDIOS EMPRESARIALES, AIE

F

Facebook Inc
Faiveley Transport
Fannie Mae
FBI - ViCAP
FD Solutions
FedEx
Ferrero
Fidelity National Financial
FINANSBANK A.S.
Fiserv
FLEXTRONICS TECHNOLOGIES PVT LTD
Fluor
FMC Technologies
Folkeuniversitetet Oslo
Foot Locker
FOSSIL
France Telecom
FSD Fahrzeugsystemdaten GmbH
G

GameStop
Gannett
GE
Gemeente Almelo
Gemeente Leiden
General Dynamics
General Electric
General Motors
Genworth Financial
George Washington University
Getronics
GfK Benelux MS B.V.
GlaxoSmithKline SA (Pty) Ltd
Global Tower Partners
GODADDY.COM
Goldman Sachs JBwere Services Pty Ltd
Google
Gracenote
GSK
G-Star Raw C.V.
Guess?, Inc.
Gulf Air

H

Halliburton
Hallmark Cards
Harland Clarke
Harvard University
HCA
Heineken USA
HEINZ WORLD HEADQUARTERS H57
Helly Hansen
Hershey
Hewlett Packard
HOLLAND AMERICAN LINE INC.
Home Depot
Home Shopping Network
Honda Cars India Limited
Honeywell
Hormel Foods
Hyundai Auto Canada

I

IBM
IEEE
Ikon Office Solutions
IMF
IMS Health
Infor
ING Car Lease
Ingram Micro
InSites NV
Intel
International Paper
Intuit
INVISTA
Iron Mountain

J

J.F. Shea Co., Inc.
Jabil Circuit
Jack in the Box
Jarden Leisure & Entertainment
JM Financial Services Ltd
John Deere
Johnson & Johnson
Johnson Controls

K

Kaiser Permanente
KBR
Kelly Services
KEMA Consulting GmbH
Kiewit
KLM NV
Knight
KNSB
Koninklijke Bibliotheek
Kotak Mahindra Bank Ltd
KPMG
Kraft Foods
Kraton Polymers
Kuehne+Nagel AB

L

L-3 COMMUNICATIONS
Land O'Lakes
Landal GreenParks
Lands' End
Legal Marketing Services Ltd
Leggett & Platt
Lennox International
Levi Strauss & Company
LexisNexis
Lexmark
Library of Congress
LinkedIn Corporation
Live Nation
LL Bean
Lockheed Martin
Louisiana State University
L'Oréal
Lyonnaise des Eaux

M

Magellan Health Services
ManTech
Marriott International
Martin Marietta Materials
MasterCard
Mazda Canada
McCain Foods USA, Inc
McCormick
McKesson
McKinsey & Company
MDA Ltd
MeadWestvaco
Media Markt
Medtronic
Meijer Inc
Melbourne University Student Union Ltd
Menard, Inc.
Meredith
Meteorix
METRO Cash & Carry Nederland B.V.
Microsoft
Ministerie van Economische Zaken, Landbouw en Innovatie
Ministerie van SZW
Mitsubishi Motor
Monsanto
Monster
Motorola Solutions
MTV Networks BV
MultiCopy
Musgrave Retail Partners NI
Myers and Stauffer

N

N.V. Eneco beheer
National Oilwell Varco
National Semiconductor
National Steel & Ship
NCR
Nederlands Meetinstituut
Ness Technologies India Pvt Ltd
Nestle
New York University
Newell Rubbermaid
Newfield Exploration
NISSAN N.A.
Nokia Corporation
Norfolkline B.V.
Northern Operating Services Pvt Ltd
NORTHERN TRUST
Northrop Grumman
Novartis AG
Novo Nordisk
Nutreco Nederland BV
Nvidia Graphics

O

Oakley Inc
OFFICE DEPOT
OfficeMax
OGE Energy
Oracle
Orlando Health
owens & minor
Owens Corning

P

Panasonic Australia Pty Ltd
Parker Hannifin
Paylocity
Peabody Energy
Pentair
Peopleclick, Inc.
PepsiCo
PerkinElmer
Pernod-Ricard South Africa
Perot Systems
PetSmart
Philips Electronics
Philips Healthcare
Pinnacle Security
Pioneer Foods
PPG Industries
Praxair
PricewaterhouseCoopers
Procter & Gamble
PUMA Benelux BV

Q

Qatar Airways
QGC
Queensland Treasury Corporation
R

Rabobank Randmeren
Raiffeisenbank Austria d.d.
Randstad
Raytheon
Redland Shire Council
Regency Centers
Remington Hotels
Rentokil
Repco Pty Ltd
Repsol Services Company
Ricoh
Rio Tinto
Roche
Rockwell Automation
Rockwell Collins
Rolls-Royce Motor Cars
Ross Stores
RR Donnelley
RTL Nederland
Rural Telephone Service Co. Inc.
RUSSELL INVESTMENT GROUP

S

SAGER ELECTRONIC CORPORATION
SAIC
Saint-Gobain Weber Cimenfix
Samsung Electronics America, Inc.
Sandvik
Sanofi
Sara Lee
SAS
Scope International
Seagate Technology
Sennheiser
ServiceMaster
Shaw Group
Shell Business Services Centre
Shutterstock
Siemens
SISTERS OF MERCY HLTH SYS
Sitel Inc.
Smith International
Smithfield Foods
Smurfit-Stone Container
Sodexo
Softcell Technologies Limited
SONY PICTURES ENTERTAINMENT
Sorenson Communications
Southwest Florida Water Management District
Spartan Stores
SPX
St. Jude Medical
Stahl Europe bv
Stanford University of School of Medicine
Staples
State Bank of India
Steelcase
Subsea 7
Sun Chemical
Sun Healthcare Group
Supervalu
Sutter Health
Suzuki Austria Automobile Gbmh
Symantec
Syngenta Seeds

T

Tax Technologies Inc
Tenneco
Teters Floral Products
Texas Instruments Incorporated
The Australian National University
The British Library
The Coca-Cola Company
The Coleman Company
The Dow Chemical Company
The George Washington University
The Laminex Group
The New York Times
The Nielsen Company
The University of Northampton
The World Bank
Thermo Fisher Scientific
Thomson
Thomson Reuters
Thule
Thyssenkrupp Aerospace
TIAA-CREF
Tiger Brands
Time Warner Cable
Timken
T-MOBILE USA
TORRENT PHARMACEUTICALS LTD.
Toshiba Europe GmbH
Tourism Tasmania
Towers Perrin
Toyota SA
TRAKAmerica
Trane
Trinity Industries
Triumph Motorcycles Ltd
TUI Nederland
Tyco Electronics

U

Ugam Solutions Private Limited
Uline
Unilever
United Natural Foods
United Rentals
Universal American
Universal Health Services
Universiteit Groningen
University of Brighton
University of Helsinki - Biomedicum
University of Richmond
University of St Andrews
University of the West of Scotland
UPC Broadband Operations BV
UPS
URS Federal Services
US Department of Energy
US EPA
US Fish and Wildlife Service
US Foodservice
US Forest Service
USG
UTS CARRIER LLC

V

Value Retail PLC
Varian Medical Systems
Vectren
Verizon
Verizon Communications
VirginMedia
Vital Forsikring ASA
VISA
Vodafone Romania
Volkskreditbank AG
Volkwagen AG
Volvo

W

W.W. Grainger
Walker & Associates, Inc.
Walt Disney World Co
Washington University
Waste Management
Wells Fargo
Westminster City Council
Weyerhaeuser
Whirlpool
Williams-Sonoma
Windstream
Woolworths
workday
Wyeth

X

Xerox
XPO Logistics
Xstrata Coal South Africa

Y

Yahoo
Yamaha Golf Car Company
Yarden
Yellowbook USA
YMCA of the USA
YUM BRANDS, INC

Z

Zero Waste SA
Ziggo
Zwicker & Associates, P.C.
Zumtobel AG
Zycus Infotech Pvt. Ltd.