Tip of the Day | Thursday December 1st, 2022
Discover new tools to get things done.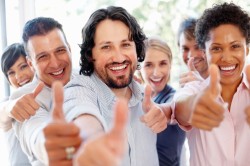 Create a list of filenames and properties in a folder...
This utility will create a list of all filenames in a specified folder.
This way you can for example import on a worksheet the names from all files on a cd-rom.

You can configure the following settings:

The folder to be searched.

Search subfolders.

Create hyperlinks to the files.

Show only certain file types. For example to report only Excel files you can enter '*.xl*'.

Sort the results, for example by filename, foldername, date, etc.

Show only files modified or created within the past specified number of days.

Create the list of files in a new workbook or on a new worksheet in your current workbook.

This utility reports the following information about the files:

Parent Folder

Filename

Size (KB)

Type

Created (date)

Last Accessed (date)

Last Modified (date)

Full name (foldername and filename together)

By default you can start this utility with the shortcut Control+Alt+F.
Your last used settings will be remembered.
Screenshots
Example screenshot: 1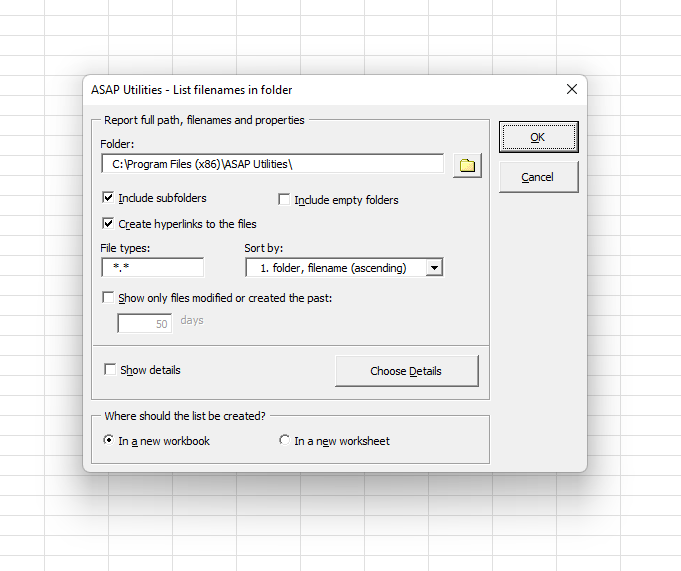 Example screenshot: 2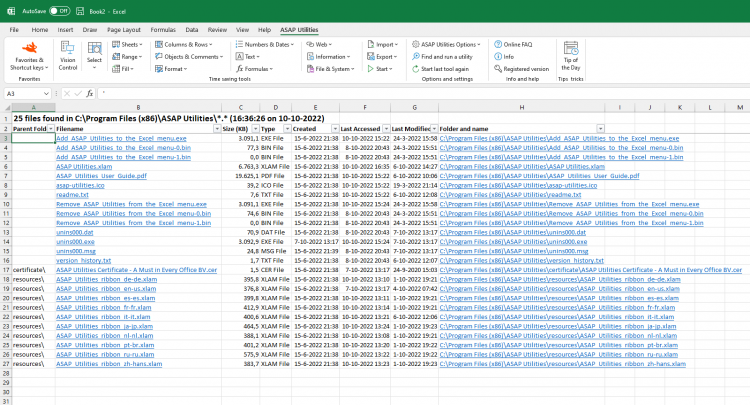 Starting this tool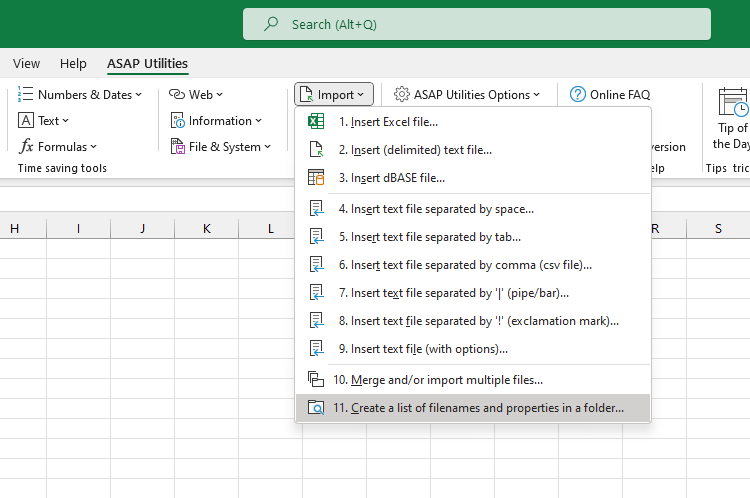 Choose your language preference below
English (us)
⁄
Nederlands
⁄
Deutsch
⁄
Español
⁄
Français
⁄
Português do Brasil
⁄
Italiano
⁄
Русский
⁄
中文(简体)
⁄
日本語