Tip of the Day | Thursday December 7th, 2023
Discover new tools to get things done.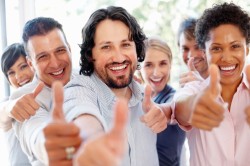 Detect and visualize adjacent data/group changes...
With this utility you can easily make the differences visible between groups of cells with the same content.

You can do the following when the value in a row changes:

insert an empty row

insert a page break

insert a border line below group.

alternating colors per group.

You can use this for example to identify different groups of data in your worksheet by inserting a blank row when the value changes or inserting a line in between.

Your last used settings will be remembered.

Note:
This utility only works on the rows (data) in a single column.
Screenshots
Example screenshot: 1 Insert an empty row between groups
Example screenshot: 2 Insert a pagebreak between groups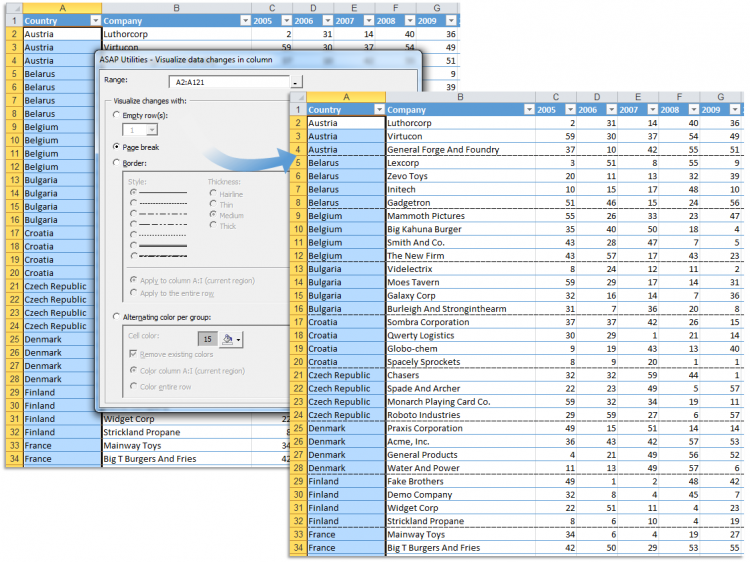 Example screenshot: 3 Insert a border line between groups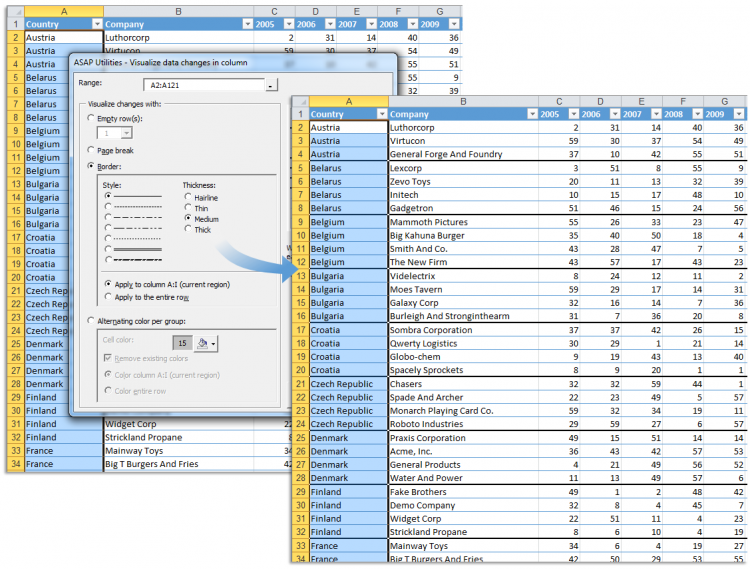 Example screenshot: 4 Color banding per group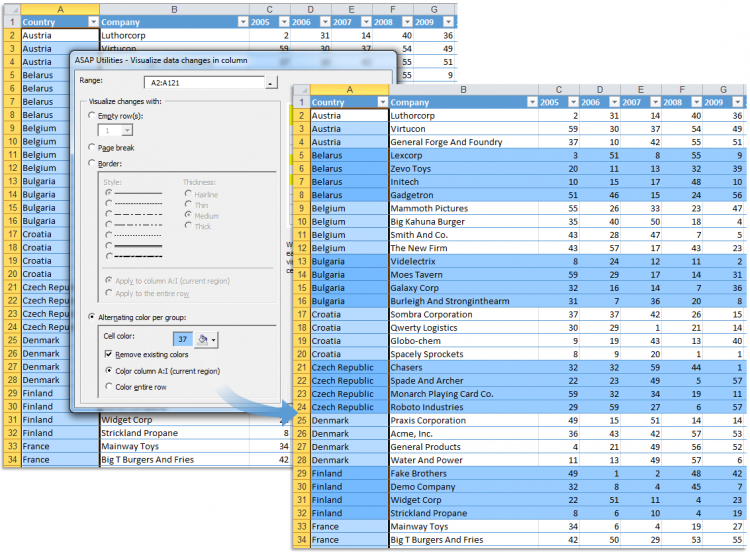 Starting this tool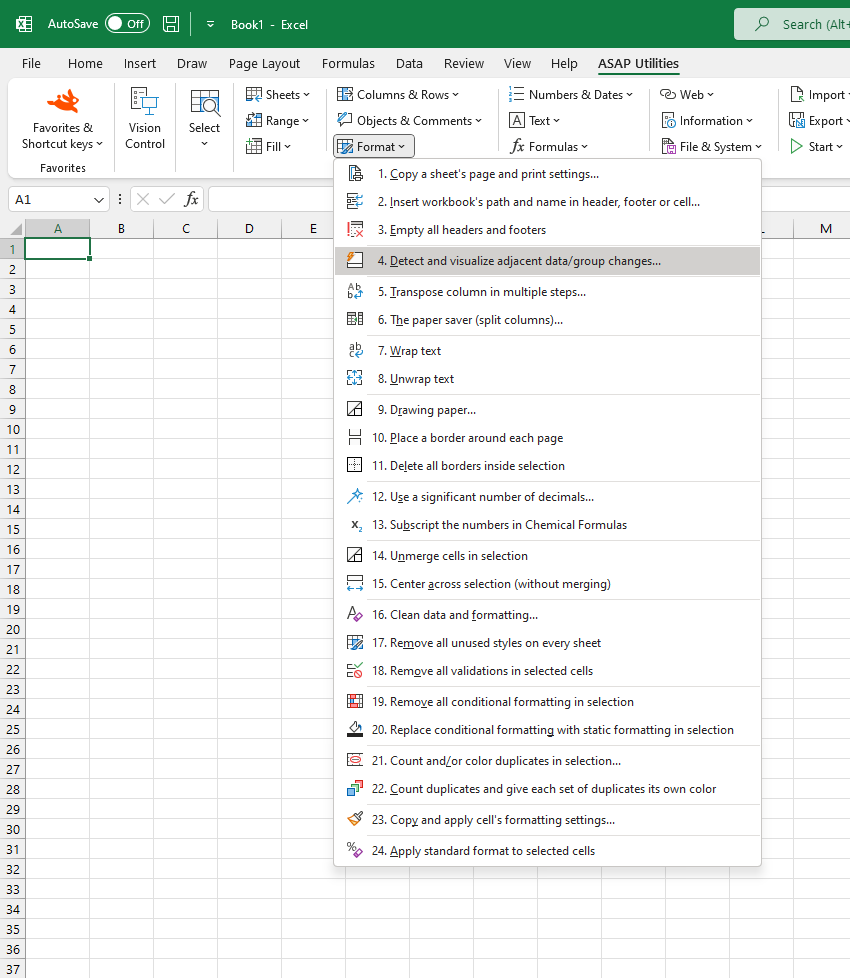 Choose your language preference below
English (us)
⁄
Nederlands
⁄
Deutsch
⁄
Español
⁄
Français
⁄
Português do Brasil
⁄
Italiano
⁄
Русский
⁄
中文(简体)
⁄
日本語