Top 10 Reasons to use ASAP Utilities in Excel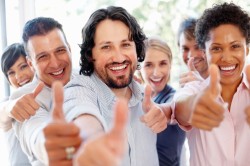 1. You will enjoy Excel much more

Working in Excel will be relaxed and fun again when with all these extra supersmart tools.
2. Do your job better

Our software makes your job easier by helping you with the tedious tasks in Excel and allowing you do to so many things that normally can't be done in Excel or have to be done manually.
3. Impress your boss

Your spreadsheets were never completed so fast or looked so good.
Your boss will notice that!
4. Largest user-base of any Excel add-in

With 26,000+ clients and 750,000+ users in more than 170 countries ASAP Utilities has probably the largest user-base of any Excel add-in on the market. This provides two immediate benefits for you: first, you can feel confident that ASAP Utilities is the choice of many Fortune 500 and Global 1000 companies for good reason, and second, this ensures that you will see continued support, rapid innovation, and exciting new features in ASAP Utilities.
5. Easy to use and customize

The number of features in ASAP Utilities (300+) may seem a bit overwhelming but taking a few minutes just to look everything over works wonders. You can add the tools that you like best to your favorites menu and assign your own shortcuts for quick access. You can also quickly search and start a tool without going through the menu.
6. Speaks your language

With clients in over 140 countries, ASAP Utilities is used with many different languages. To help users whose native language is not English, you can choose from the following 10 languages for the ASAP Utilities user interface:
7. Try before you buy, because "A good product sells itself."

We are so confident in the added value of our software that we let you try before you buy. ASAP Utilities is available for evaluation before you make your purchasing decision. You can simply download the software from our website and use the product with all features enabled for a 90-day period. We've even built in a reporting-tool to quantify the time you have saved.
8. You can afford it

Some editions of ASAP Utilities are freeware and the others are very affordable, with no maintenance cost for minor updates and with unlimited support via e-mail. If you add that you will save a lot of time using it, it can be considered a very good deal.
9. Excellent 5-star rating

Excel users love ASAP Utilities and we love helping Excel users. Just see the more than 2,800 reviews.
10. It shows that we love our work and helping Excel users

We are friendly and helpful and that shows in our product and customer service. With great enthusiasm, and for over 25 years already, our team ensures that ASAP Utilities is continuously evolving to help Excel users worldwide.