What if I use more than one computer to do my work?
Date: May 4, 2007 (last updated on November 14, 2014)
reference id: QA0142
Question
What if I use more than one computer to do my work?
How many activations are permitted per license?
Answer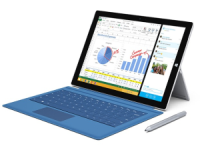 We understand you may need to use ASAP Utilities when you are away from your usual work location - for example on your laptop when traveling or while working from home. Or if you have super-powers, you may even be working on two computers at the same time.
Therefore, ASAP Utilities can be installed and activated on up to three computers if these are used only by you (the software license owner).
License agreement
This question is addressed in the license agreement.
This is a past of the agreement that covers this subject:
"One copy of the registered version of the SOFTWARE may either be used by a single person who uses the SOFTWARE personally on up to 3 computers, or installed on a single computer such as a workstation, terminal or other device (hereinafter 'WORKSTATIONS') used nonsimultaneously by multiple people, but not both.

You may access the registered version of the SOFTWARE through a network, provided that you have obtained individual licenses for the SOFTWARE covering all WORKSTATIONS that will access the SOFTWARE through the network. For instance, if 4 different WORKSTATIONS will access the SOFTWARE on the network, each WORKSTATION must have its own SOFTWARE license, regardless of whether they use the SOFTWARE at different times or concurrently."
« back