How can I transfer the license to a new computer or another employee?
Date: April 17, 2013 (last updated on Februari 7, 2020)
reference id: QA0262
Intro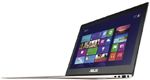 Transferring your license is basically as simple as uninstalling/removing it from the old computer and then installing and entering your license details in ASAP Utilities on the new computer.
You don't have to purchase a new license when you switch to a new computer, you can use your existing license.

This procedure can also be used to transfer the licensed version to another user within your organization.
1. Download latest version
As a licensed user you can download the latest version from here.

(To download older versions of ASAP Utilities, you'll need to use the special download link from the email with your full license details.)
2. Optionally: copy Favorites menu settings
If you have made customizations to your favorites menu and you want to take those with you to your new computer, then this article shows how to do this.
3. Remove from the old computer
You can remove ASAP Utilities by uninstalling or by formatting the hard disk.
4. Enter the license details on your new computer
If it is a first-time installation then it is the license information that is important and that turns the trial version into the full registered version.
Additional keywords for this tool:
move license, transfer key, old laptop, new laptop, new colleague, new user, user left the company, purchase
« back