ComputerBild Germany: Doping for Excel ... This will save you much time
Date review: May 18, 2013
We're proud to mention that ASAP Utilities is featured in the May 2013 edition of the German magazine ComputerBild (Europe's

largest

PC

and mobile phone

-

magazine).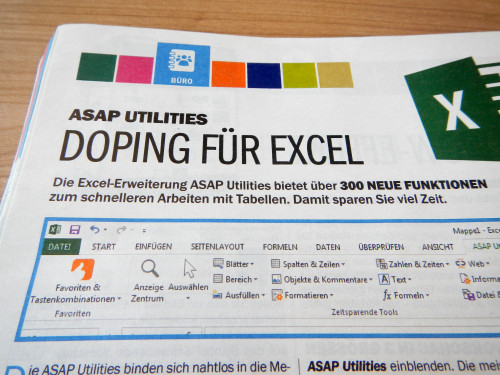 English Translation: "Doping for Excel - The Excel add-in ASAP Utilities offers more than 300 new functions for working with tables. This will save you much time.
German/Deutsch: "Doping für Excel - Die Excel-Erweiterung ASAP Utilities bietet über 300 neue functionen zum schnelleren Arbeiten mit Tabellen. Damit sparen Sie viel Zeit."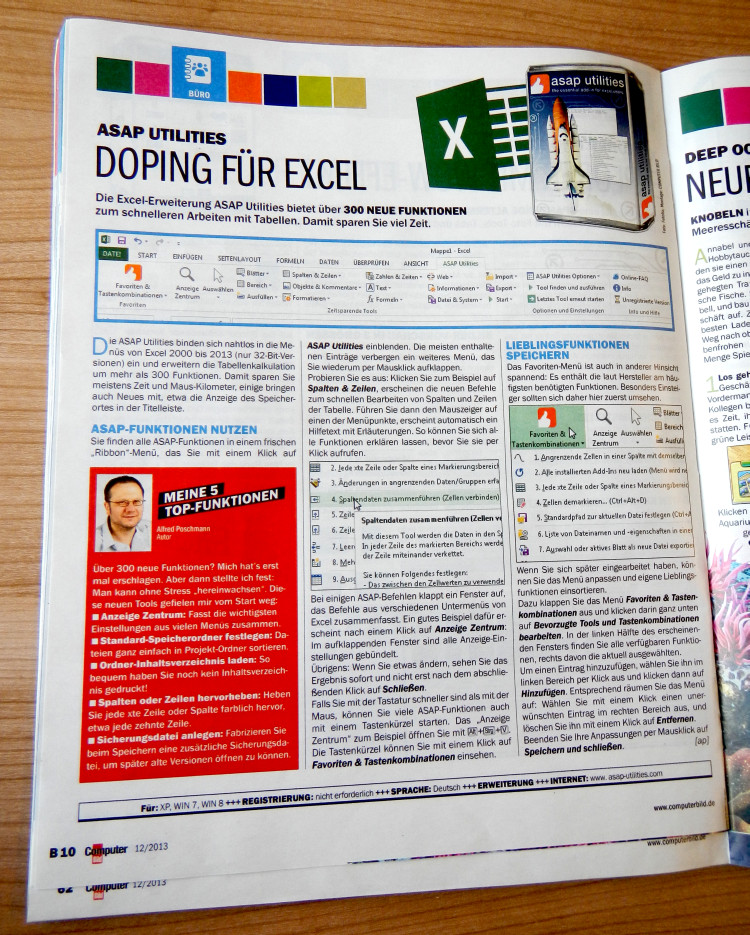 Thank you Alfred Poschmann!
Link: www.computerbild.de
« back
Follow ASAP Utilities on Facebook