"Favorites & Shortcut keys" tools added to Excel
English (us) ⁄ Nederlands ⁄ Deutsch ⁄ Español ⁄ Français ⁄ Português do Brasil ⁄ Italiano ⁄ Русский ⁄ 中文(简体) ⁄ 日本語
A selection of your favorite tools. You can customize the list of tools that is shown here.
Submenu screenshot
Excel with ASAP Utilities in its menu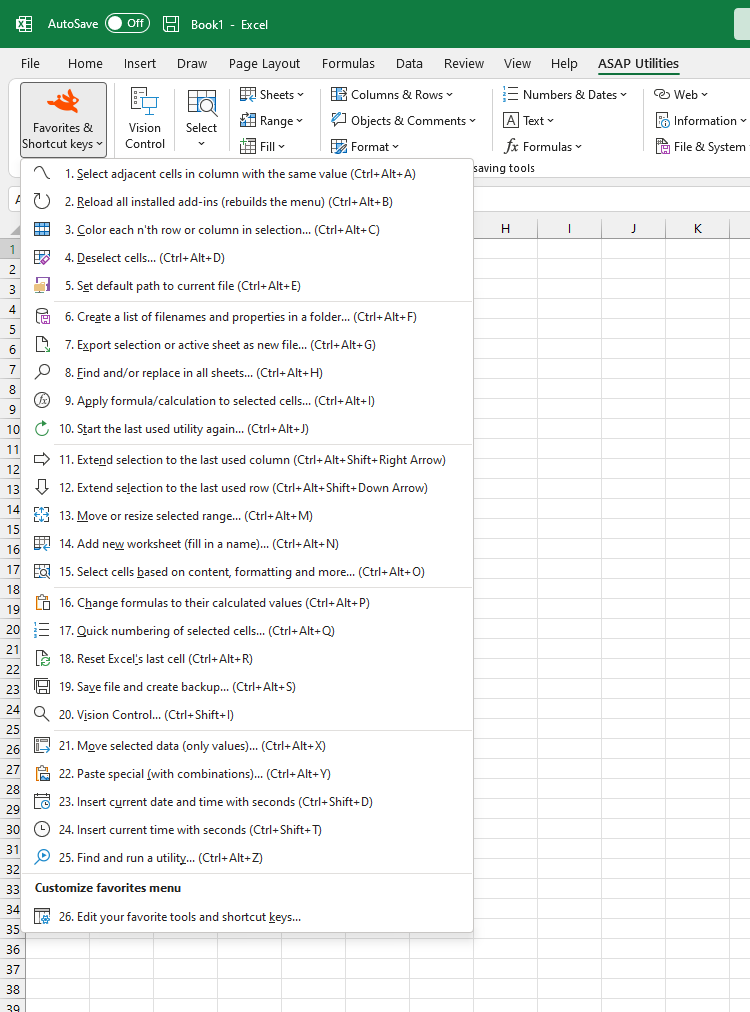 « Return to the list of tools.