Center across selection (without merging)
English (us) ⁄ Nederlands ⁄ Deutsch ⁄ Español ⁄ Français ⁄ Português do Brasil ⁄ Italiano ⁄ Русский ⁄ 中文(简体) ⁄ 日本語
Format › 15. Center across selection (without merging)
This utility centers the values horizontally across the selected empty cells to the right.
It looks the same as when you merge the cells but it doesn't merge the cell contents nor has the disadvantages of merged cells.

You can also do this in Excel via the cell properties. Right-click on the cell and choose "Format Cells", select the "Alignment" tab and set the horizontal alignment to "Center Across Selection".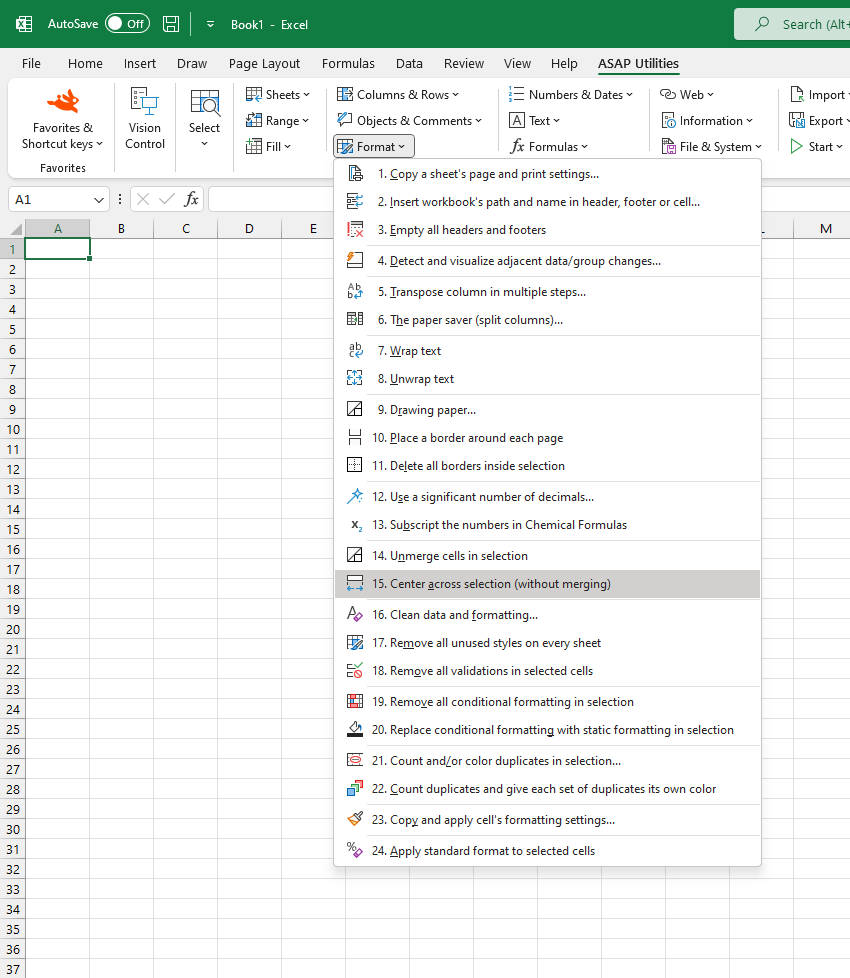 Additional keywords for this tool:
Stretch