Add new worksheet (fill in a name)...
English (us) ⁄ Nederlands ⁄ Deutsch ⁄ Español ⁄ Français ⁄ Português do Brasil ⁄ Italiano ⁄ Русский ⁄ 中文(简体) ⁄ 日本語
Sheets › 1. Add new worksheet (fill in a name)...
This utility asks you for a name and then adds a new worksheet with that name.
This way a new worksheet is added at then end of your sheets with the name you provide. It is easier than inserting a sheet; double-click it and then typing the name. If you use the shortcut to start this utility it is faster too.

By default this utility can be started with the shortcut Control+Alt+N.
If you just want to insert a worksheet without specifying a name you can use Excel's shortcut Shift+F11.
Screenshots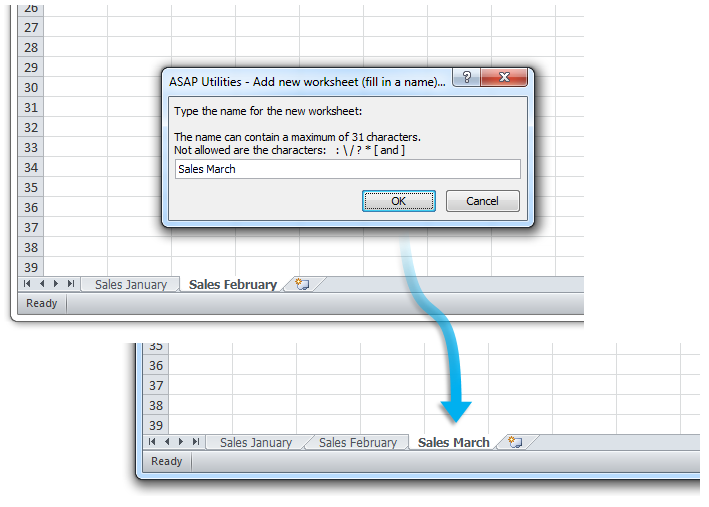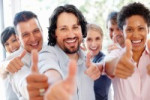 Practical tricks on how this can help you
Practical 'real world' examples on our blog that show you how this tool can help you in Excel. Enjoy!
Starting this tool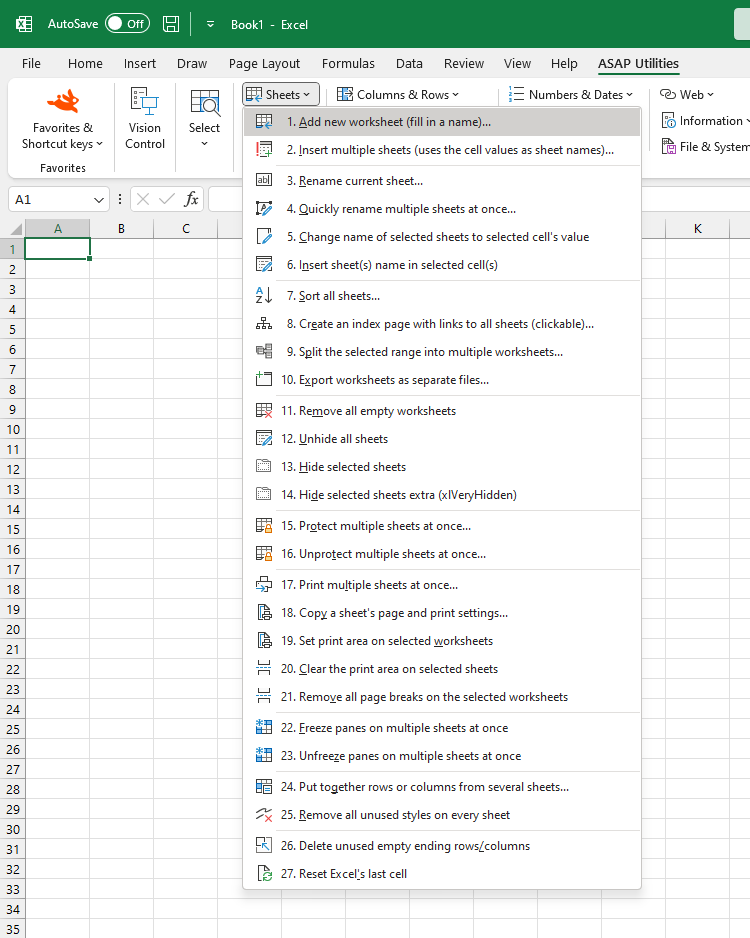 Additional keywords for this tool:
Sheetname