Bijschrijving van de Excel tools in ASAP Utilities

English (us) / Nederlands / Deutsch / Español / Français / Português do Brasil / Italiano / Русский / 中文(简体) / 日本語

Zoek en start een tool...
Vind snel de tool de u nodig heeft.

Met deze tool kunt u zoeken in de namen en beschrijvingen van alle beschikbare tools in ASAP Utilities.
U kunt ook meteen de tool starten vanuit de resultaten of via de ?-knop de details en een schermkopie (indien beschikbaar) bekijken op onze website.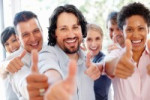 Practical tricks on how this can help you
Practical 'real world' examples on our blog that show you how this tool can help you in Excel. Enjoy!
Om deze tool te starten:
Kies in het Excel menu:

ASAP Utilities » Zoek en start een tool...


« Terug naar de lijst van tools.

Additional keywords for this tool:
help, zoeken