Bijschrijving van de Excel tools in ASAP Utilities

English (us) / Nederlands / Deutsch / Español / Français / Português do Brasil / Italiano / Русский / 中文(简体) / 日本語

Kolommen & Rijen » Verwijder alle verborgen rijen en/of kolommen...
Deze tool verwijdert alle verborgen rijen en/of kolommen uit uw huidige werkblad.

Dit kan handig zijn wanneer u uw bestand wilt opschonen voordat u het verspreidt.

Opmerking:
Indien u formules heeft met verwijzingen naar cellen in de verborgen rijen of kolommen dan dient u eerst de formules aan te passen of te vervangen door de berekende waarden. Indien u dit niet doet dan zullen foutwaarden geven (#VERW!) wanneer de rijen en kolommen zijn verwijderd.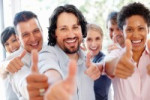 Practical tricks on how this can help you
Practical 'real world' examples on our blog that show you how this tool can help you in Excel. Enjoy!
Om deze tool te starten:
Kies in het Excel menu:

ASAP Utilities » Kolommen & Rijen » Verwijder alle verborgen rijen en/of kolommen...


« Terug naar de lijst van "Kolommen & Rijen" tools.

Additional keywords for this tool:
verwijderen, filter, gefilterde