ASAP Utilities, description of our Excel tools

English (us) / Nederlands / Deutsch / Español / Français / Português do Brasil / Italiano / Русский / 中文(简体) / 日本語
Range » Advanced sorting...
This tool extends the options to sort your data.
You can sort on up to 5 columns at once. Furthermore you can sort on many more properties than just the cell values.

With this tool you can sort by:

Value

Number format

Cell Color

Cell Color Indexnumber

Font Color

Font Color Indexnumber

Font Size

Font Name

Bold

Italic

Underline

Strikethrough

Text Length

Random order (shuffle)

Reverse order

Formula

Email address host (@...)

Alphanumeric content based on the numeric portions

Value, ignore minus sign (-) in numbers

Year-Month-Day

Year-Day-Month

Month-Day-Year

Month-Year-Day

Day-Year-Month

Day-Month-Year

Day of the week (start on Sunday)

Day of the week (start on Monday)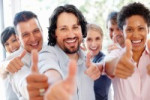 Practical tricks on how this can help you
Practical 'real world' examples on our blog that show you how this tool can help you in Excel. Enjoy!
Starting this utility
In the Excel menu choose:

ASAP Utilities » Range » Advanced sorting...


« Return to the list of "Range" tools.
You can do this too

Download "The one essential add-in for all Excel users."
Additional keywords for this tool:
Colors, Order, Random, Randomise, Colour, e-mail, e-mail address, colours, sort by fill color, sort rows, change order, highlighted color, join colors together, background color, alphabetical order, flip horizontal range, flip vertical range