Ordinamento avanzato...
English (us) ⁄ Nederlands ⁄ Deutsch ⁄ Español ⁄ Français ⁄ Português do Brasil ⁄ Italiano ⁄ Русский ⁄ 中文(简体) ⁄ 日本語
Questo strumento estende le opzioni di ordinamento dei dati.
È possibile ordinare fino a 5 colonne contemporaneamente. Inoltre, è possibile ordinare in base a molte più proprietà rispetto ai soli valori delle celle.

Con questo strumento è possibile ordinare per:

Valore

Formato numeri

Colore cella

NumeroIndice Colore cella

Colore carattere

NumeroIndice Colore carattere

Dimensioni carattere

Tipo carattere

Grassetto

Corsivo

Sottolineato

Barrato

Lunghezza testo

Ordine casuale (riproduzione casuale)

Ordine inverso

Formula

Indirizzo e-mail host (@...)

Contenuto alfanumerico in base alle parti numeriche

Valore, ignora segno meno (-) nei numeri

Anno-Mese-Giorno

Anno-Giorno-Mese

Mese-Giorno-Anno

Mese-Anno-Giorno

Giorno-Anno-Mese

Giorno-Mese-Anno

Giorno della settimana (inizia domenica)

Giorno della settimana (inizia lunedì)
Schermate (example from the English version)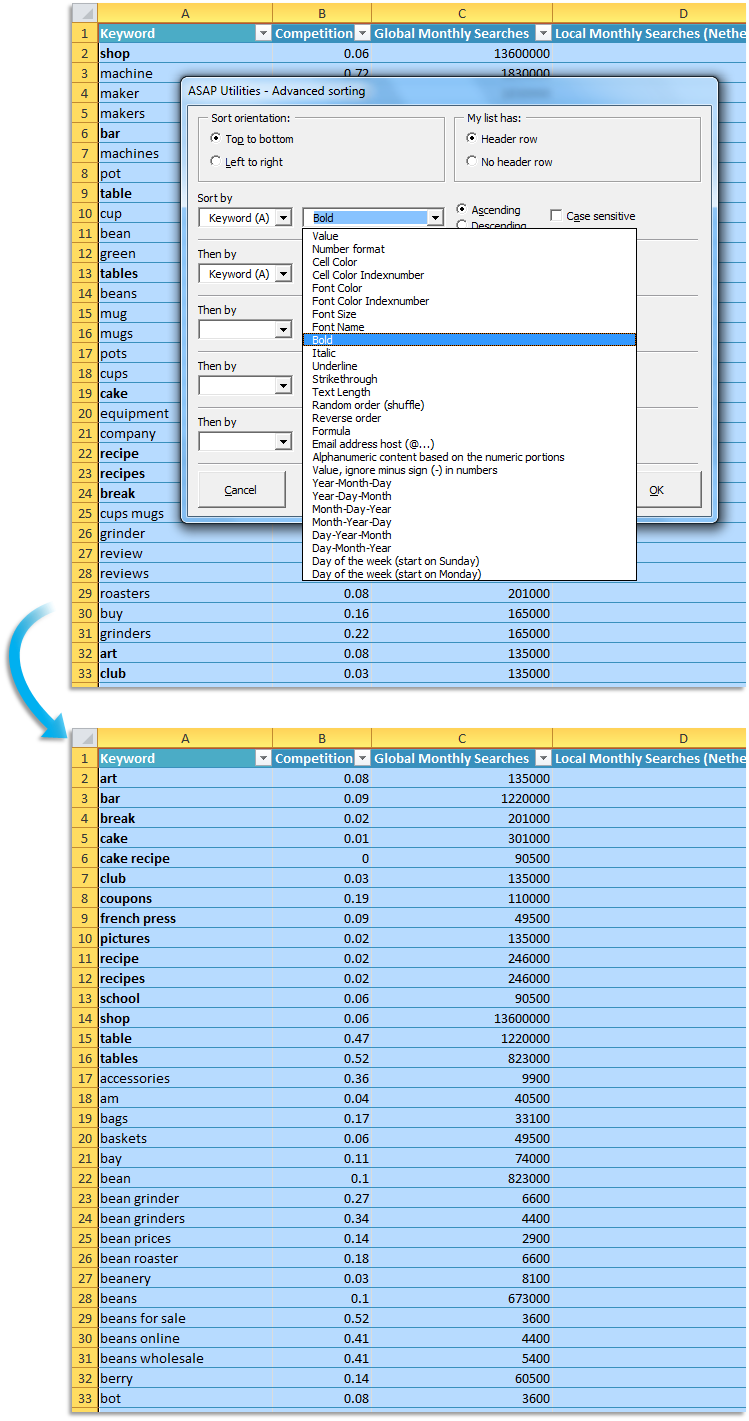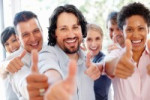 Practical tricks on how this can help you
Practical 'real world' examples on our blog that show you how this tool can help you in Excel. Enjoy!
Avvio dell'utilità
Nel menu di Excel selezionare:
ASAP Utilities › Colonne e Righe › Ordinamento avanzato...

Additional keywords for this tool:
Colori, Ordine, Casuale, Ordina in modo casuale, Colore, e-mail, indirizzo e-mail, colori, ordina per colore di riempimento, ordina righe, cambia ordine, colore evidenziato, unisci colori, colore di sfondo, ordine alfabetico