Clear duplicated values in selection (leave one original)
English (us) ⁄ Nederlands ⁄ Deutsch ⁄ Español ⁄ Français ⁄ Português do Brasil ⁄ Italiano ⁄ Русский ⁄ 中文(简体) ⁄ 日本語
Range › 20. Clear duplicated values in selection (leave one original)
This utility will remove all duplicated values within the selected cells and keep one original.
The first cell containing a duplicated value will keep its value, all other cells with this same value will have their contents cleared.
This way only one of each value will remain.

You can specify if you want this utility to be case sensitive.

If your selection contains formulas then this utility compares the calculated values. This means that this utility considers a cell with the value 12 and a cell with the formula =3*4 as a duplicate.
Screenshots
Example screenshot: 1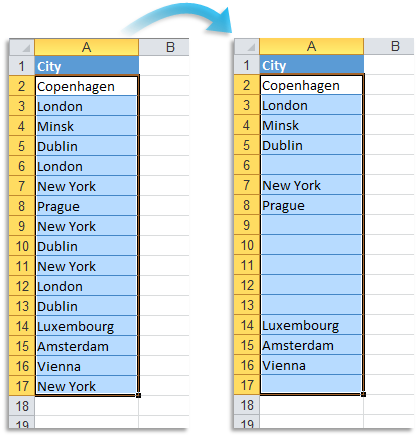 Example screenshot: 2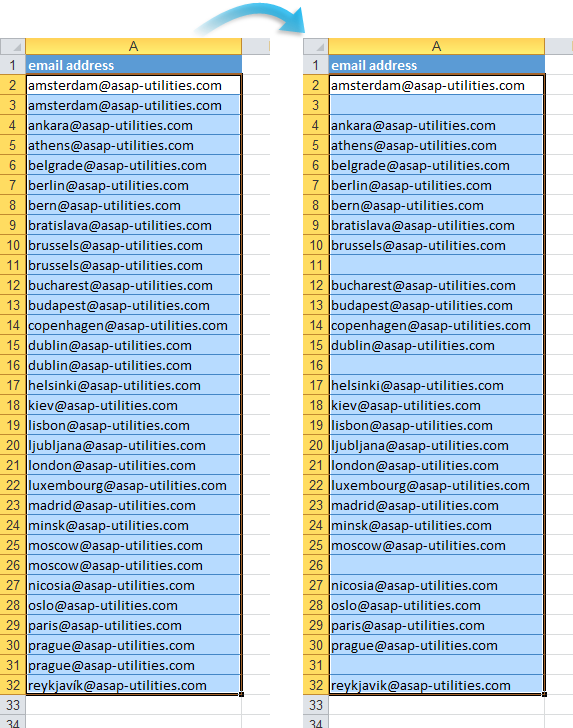 Starting this tool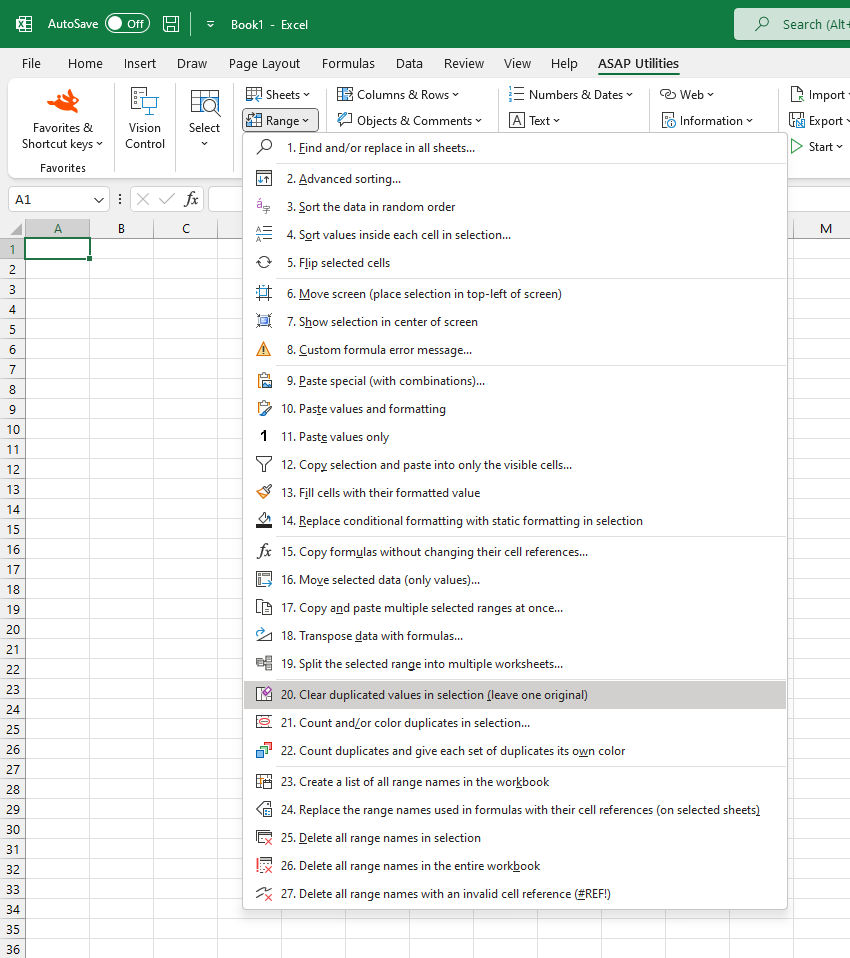 Additional keywords for this tool:
Double, duplicate data, duplicate fields, duplicate cells, undouble, dedupe, deduplicate, undouble list, delete, del, duplication, double entries, the same value, Empty duplicates in selection, clear, remove, doubles, dedupe, deduplicate, undouble