We're proud to mention that the free ASAP Utilities Home&Student edition is featured in the October 2011 edition of the Dutch PC Magazine in an article about apps (addins) for Microsoft Office.
English Translation: "Ultimate free extra for Microsoft Excel, adds value for virtually every action for the experienced spreadsheet user. Also available in Dutch."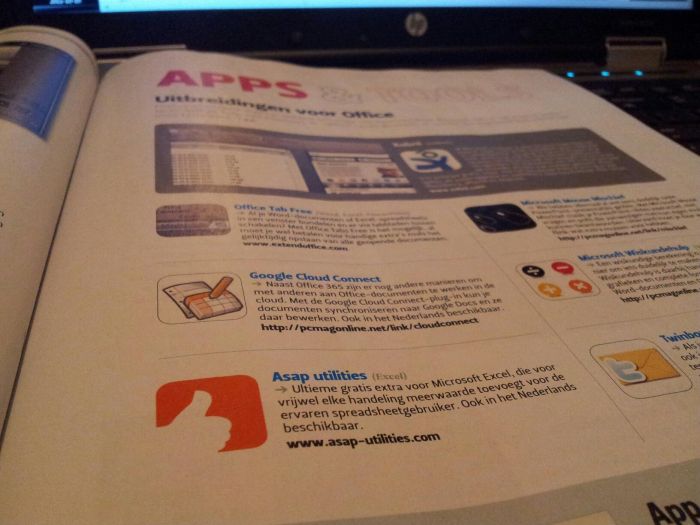 Dutch: "Ultieme gratis extra voor Microsoft Excel, die voor vrijwel elke handeling meerwaarde toevoegt voor de ervaren spreadsheetgebruiker. Ook in het Nederlands beschikbaar".