多步转置列...
English (us) ⁄ Nederlands ⁄ Deutsch ⁄ Español ⁄ Français ⁄ Português do Brasil ⁄ Italiano ⁄ Русский ⁄ 中文(简体) ⁄ 日本語

格式 › 多步转置列...
通过多个步骤将数据从一列转置到多列。
当您必须在一列中处理大量数据而不得不按 X 行转置时,此功能非常有用。

公式和格式将被保留。
屏幕截图 (example from the English version)
屏幕截图示例: Transpose column in multiple steps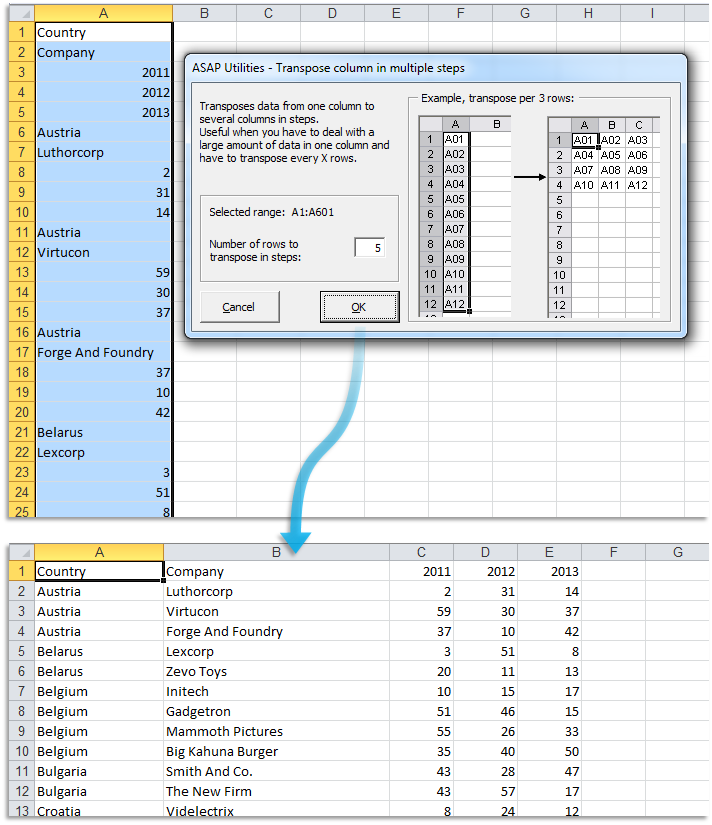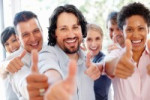 Practical tricks on how this can help you
Practical 'real world' examples on our blog that show you how this tool can help you in Excel. Enjoy!
正在启动此实用工具
在 Excel 菜单中,选择:
ASAP Utilities › 格式 › 多步转置列...

Additional keywords for this tool:
高级转置器