Легкое создание множества папок на основе значений в выделенных ячейках...
English (us) ⁄ Nederlands ⁄ Deutsch ⁄ Español ⁄ Français ⁄ Português do Brasil ⁄ Italiano ⁄ Русский ⁄ 中文(简体) ⁄ 日本語

Файл и система › Легкое создание множества папок на основе значений в выделенных ячейках...
Данная утилита позволяет быстро создать несколько папок на основе содержимого ячеек.

Утилита просит выбрать папку. Затем в этой папке она создает новую папку для каждой выбранной вами ячейки и использует значение в ячейке для имени папки.
Снимки экрана (example from the English version)
Пример снимка экрана: 1 Create folders from cell values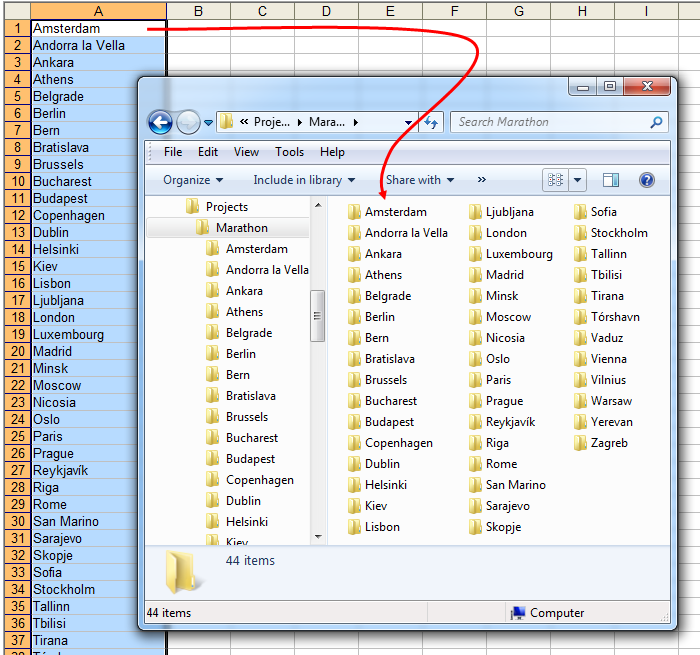 Пример снимка экрана: 2 Create folders and subfolders by using the backslash character in the cells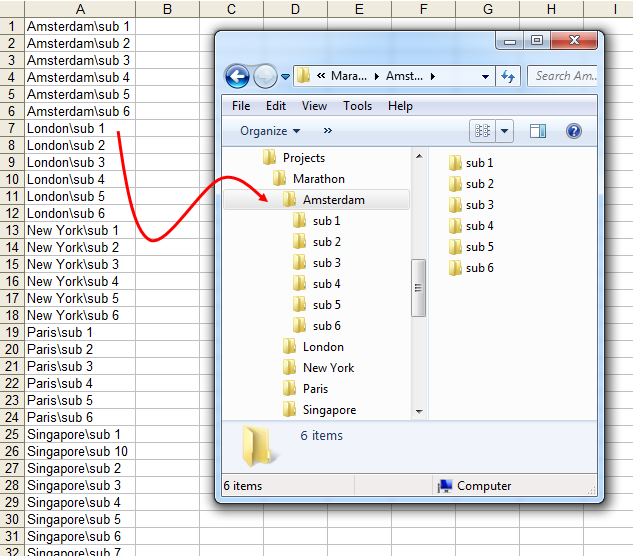 Запуск этой утилиты
Выберите в меню Excel:
ASAP Utilities › Файл и система › Легкое создание множества папок на основе значений в выделенных ячейках...

Additional keywords for this tool:
Каталог, dir, путь