Count the different unique values in selection
English (us) ⁄ Nederlands ⁄ Deutsch ⁄ Español ⁄ Français ⁄ Português do Brasil ⁄ Italiano ⁄ Русский ⁄ 中文(简体) ⁄ 日本語
Information › 7. Count the different unique values in selection
This utility tells you how many different unique values there are in your selected range.
It counts the values that appear only once in your selection.
You can choose if you want include the hidden cells in your selection.

Note:
The utility is case sensitive which means for example that "Excel" and "EXCEL" are not the same.
If your selection contains formulas then this utility compares the calculated values. This means that this utility considers a cell with the value 12 and a cell with the formula =3*4 as a duplicate.
Screenshots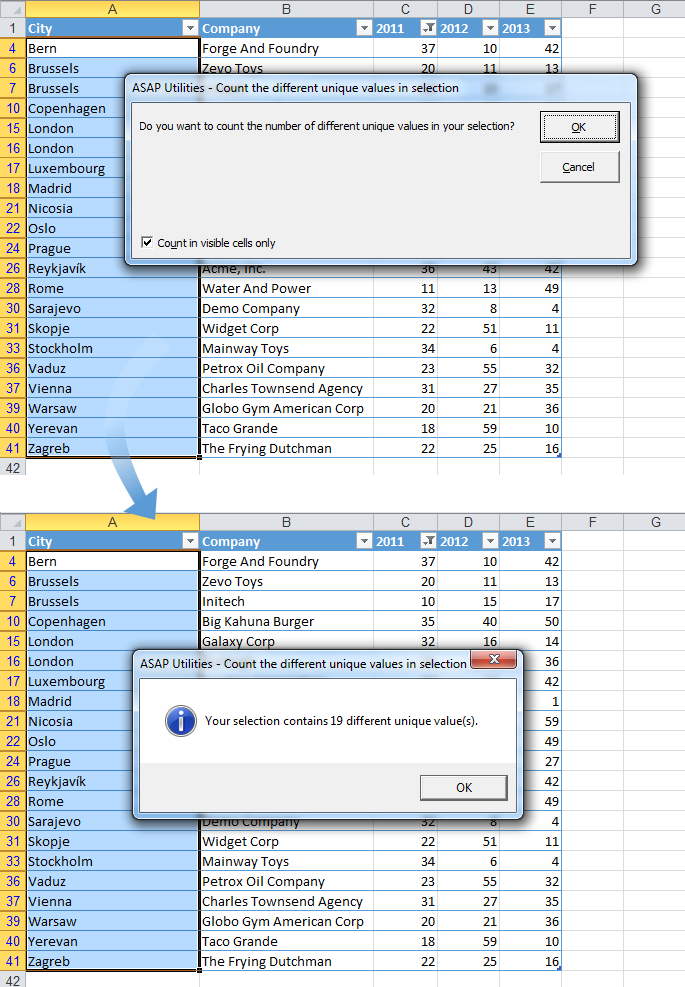 Starting this tool