List all fonts in new workbook
English (us) ⁄ Nederlands ⁄ Deutsch ⁄ Español ⁄ Français ⁄ Português do Brasil ⁄ Italiano ⁄ Русский ⁄ 中文(简体) ⁄ 日本語
Information › 22. List all fonts in new workbook
This utility reports all fonts that are available in Excel on your computer.

A new workbook is creates that shows all font names and an example of the display of the fonts.
You can use this for example as a quick reference to see the fonts available, or to see how text will look in certain fonts.
Screenshots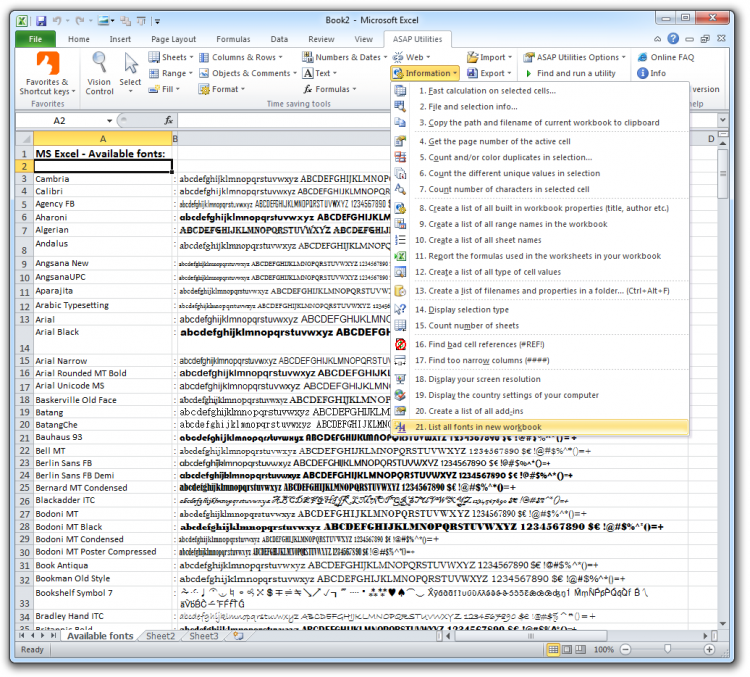 Starting this tool