Special Characters
English (us) ⁄ Nederlands ⁄ Deutsch ⁄ Español ⁄ Français ⁄ Português do Brasil ⁄ Italiano ⁄ Русский ⁄ 中文(简体) ⁄ 日本語
Start › 1. Special Characters
This utility will start the MS Windows "Special Character" program.

We have added this to ASAP Utilities so that you can easily select special characters from Excel.
Remember that if you use special characters from another font than used in your cell, then you have to adjust the font in your cell too.
Screenshots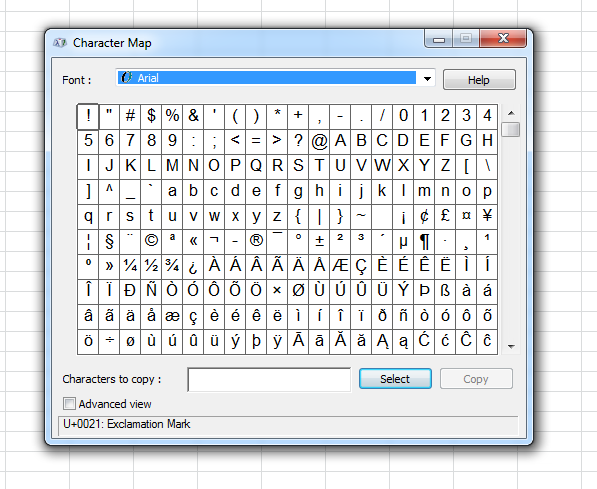 Starting this tool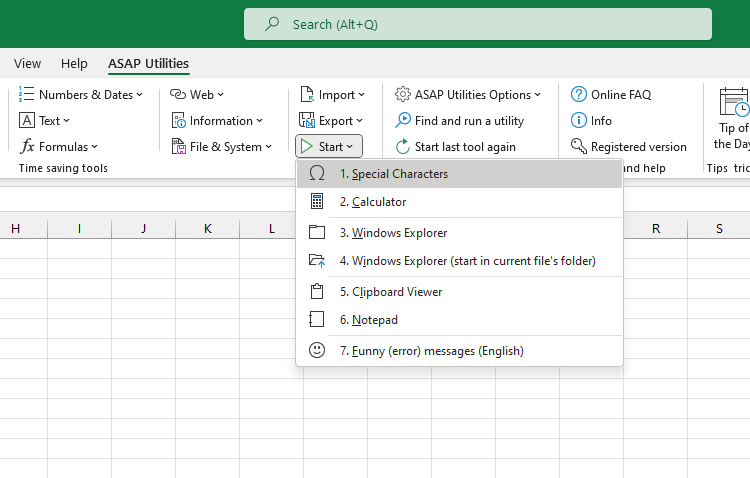 Additional keywords for this tool:
character map