Extraheren van hyperlinks...
English (us) ⁄ Nederlands ⁄ Deutsch ⁄ Español ⁄ Français ⁄ Português do Brasil ⁄ Italiano ⁄ Русский ⁄ 中文(简体) ⁄ 日本語

Web › 4. Extraheren van hyperlinks...
Deze tool extraheert de hyperlink adressen van de geselecteerde cellen en/of alle vormen op uw werkblad.
U kunt kiezen om de adressen in de cellen zelf te zetten of in de kolom direct rechts de cel of vorm.
De vorm kan een autovorm, vrije vorm, OLE-object of afbeelding zijn.

Uw laatst gebruikte instellingen worden onthouden.

Opmerking:
U kunt ook de ASAP Utilities functie =ASAPGETHYPERLINK() gebruiken om het hyperlink adres uit een cel te lezen.
Screenshots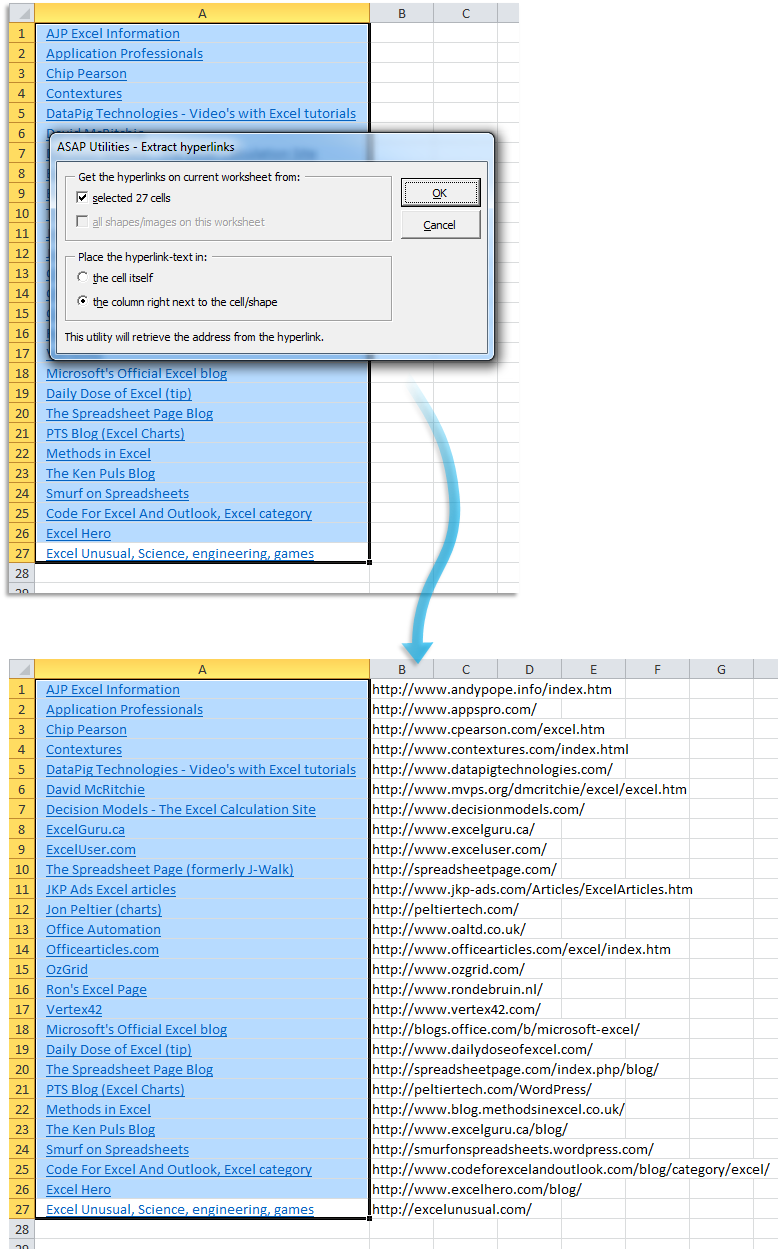 Deze tool starten