Extract hyperlinks...
English (us) ⁄ Nederlands ⁄ Deutsch ⁄ Español ⁄ Français ⁄ Português do Brasil ⁄ Italiano ⁄ Русский ⁄ 中文(简体) ⁄ 日本語
Web › 4. Extract hyperlinks...
This utility extracts the hyperlink addresses from the selected cells and/or extracts them from all shapes on your worksheet.
You can choose to insert the address into the cell itself or in the column right next to the cell or shape.
The shape can be an autoshape, freeform, OLE object, or picture.

Your last used settings will be remembered.

Note:
You can also use the ASAP Utilities worksheet function =ASAPGETHYPERLINK() to read the hyperlink address from a cell.
Screenshots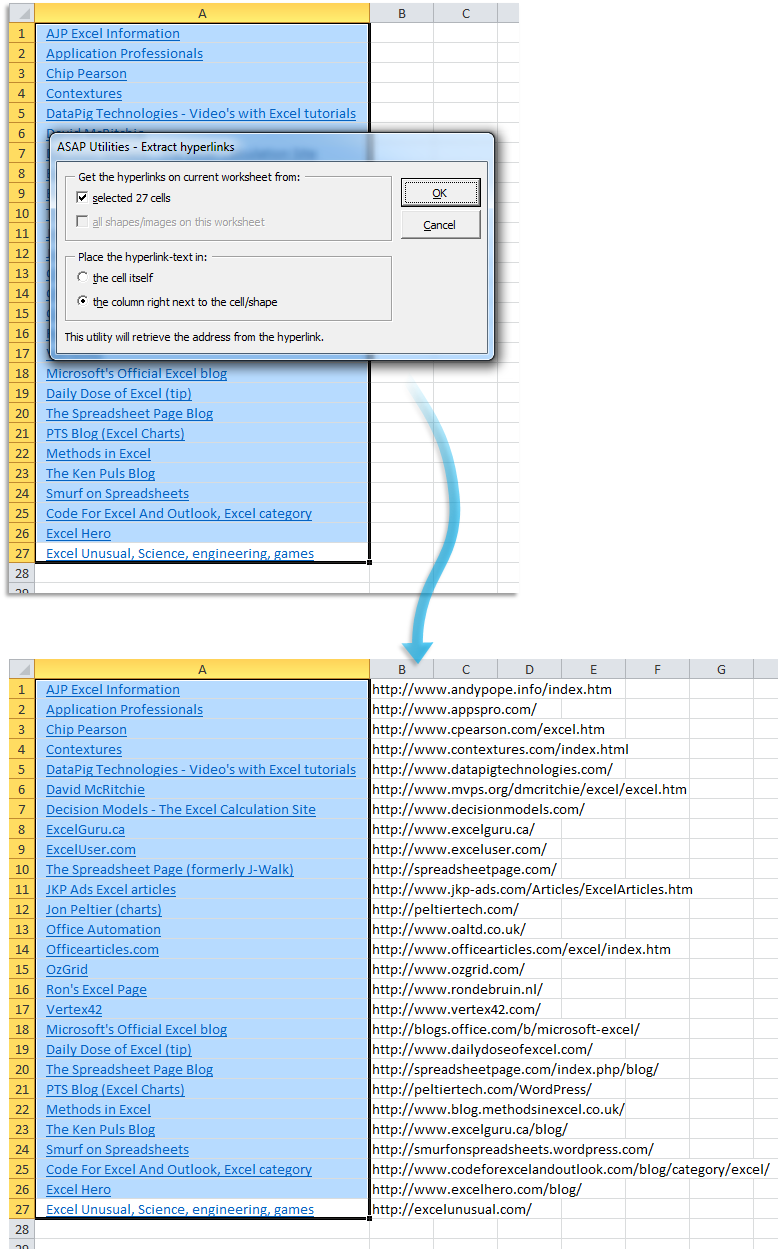 Starting this tool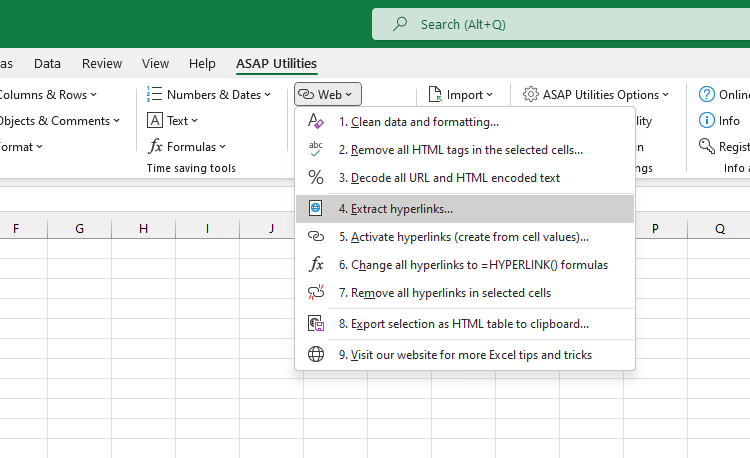 Additional keywords for this tool:
Show