Sorteer alle bladen...
English (us) ⁄ Nederlands ⁄ Deutsch ⁄ Español ⁄ Français ⁄ Português do Brasil ⁄ Italiano ⁄ Русский ⁄ 中文(简体) ⁄ 日本語

Bladen › 7. Sorteer alle bladen...
Met deze tool kunt u de bladen in uw werkmap sorteren.
U kunt de bladen alfanumeriek (tekst), numeriek (getallen) of op basis van hun tabkleur sorteren.
U kunt kiezen om oplopend of aflopend te sorteren.
Screenshots
Voorbeeld screenshot: Sorteer werkbladen op inhoud of kleur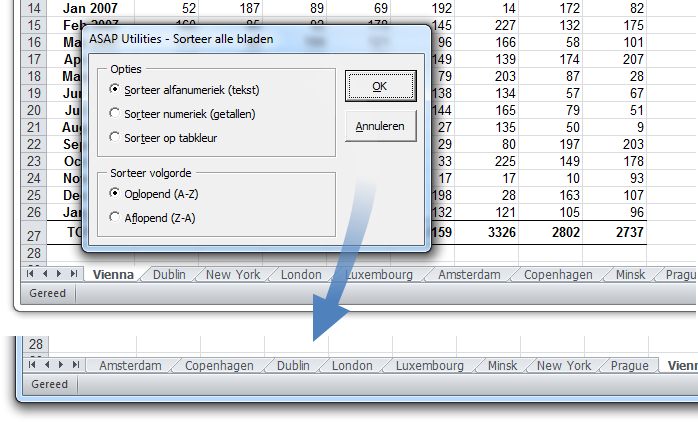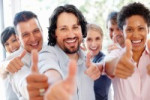 Practical tricks on how this can help you
Practical 'real world' examples on our blog that show you how this tool can help you in Excel. Enjoy!
Deze tool starten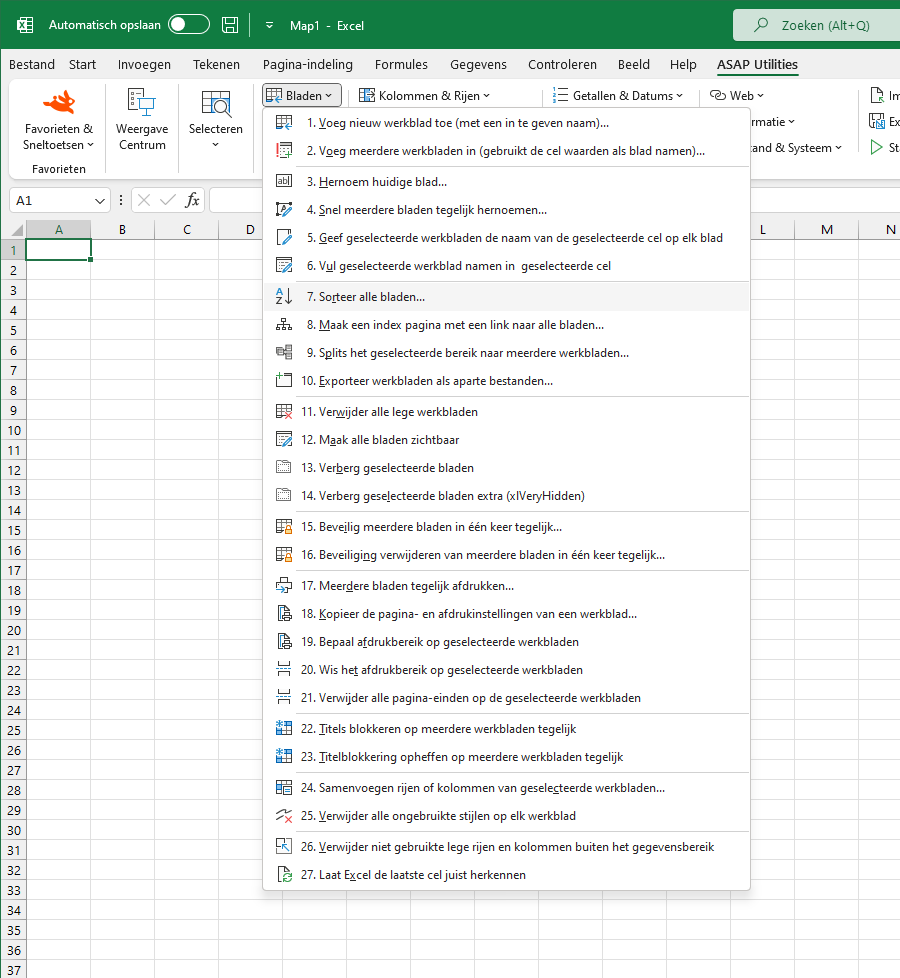 Additional keywords for this tool:
werkbladen, grafiekbladen, tab, tabs, volgorde, veranderen, wijzigen, alfabetisch