Sort all sheets...
English (us) ⁄ Nederlands ⁄ Deutsch ⁄ Español ⁄ Français ⁄ Português do Brasil ⁄ Italiano ⁄ Русский ⁄ 中文(简体) ⁄ 日本語
Sheets › 7. Sort all sheets...
With this utility you can sort the sheets in your workbook.
You can sort the sheets alphanumeric (text), numerically (numbers) or by their tab-color.
You can also specify to sort the sheets ascending or descending.
Screenshots
Example screenshot: Sort sheets by their value or color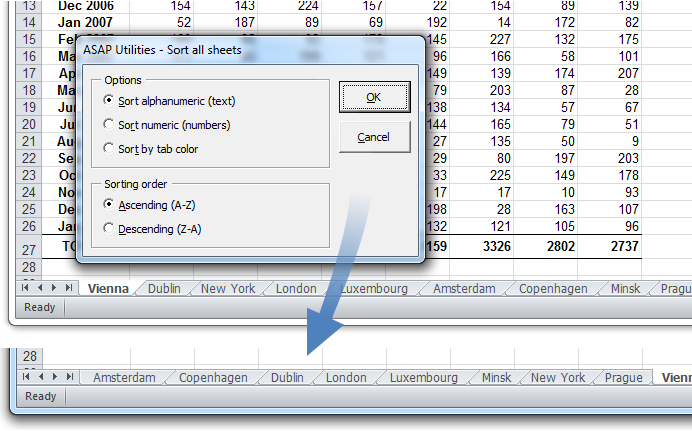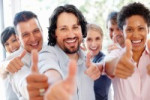 Practical tricks on how this can help you
Practical 'real world' examples on our blog that show you how this tool can help you in Excel. Enjoy!
Starting this tool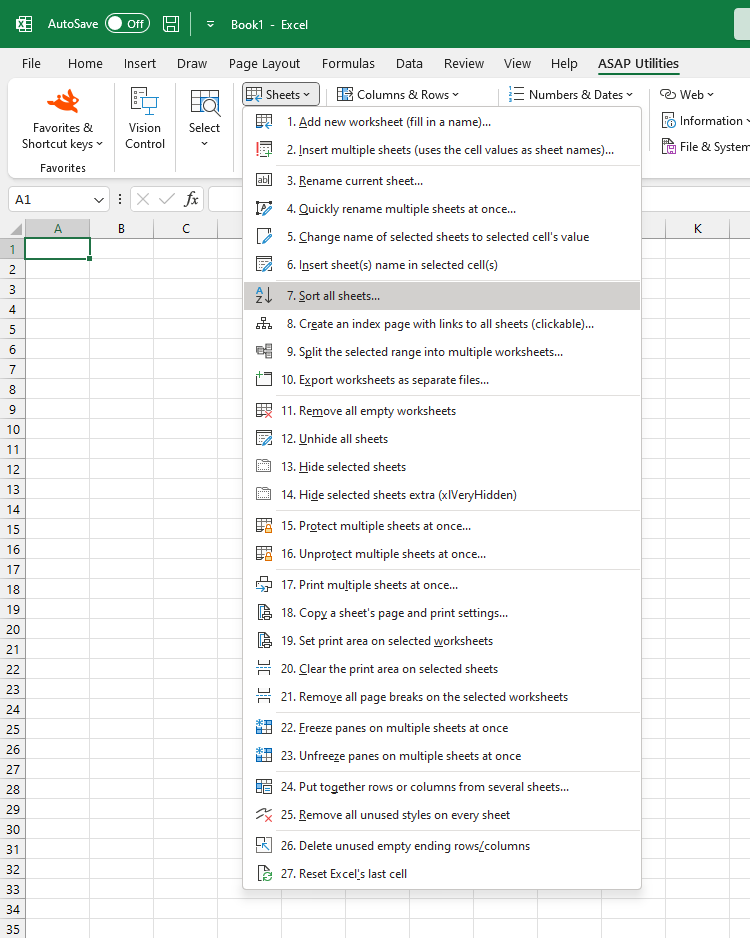 Additional keywords for this tool:
Worksheets, Charts, Tab, Tabs, Change order, Group sheets, Colour, summary-worksheet, Summarize rows or columns from several sheets, alphabetical order, sorting the tabs, alphabetically