Bijschrijving van de Excel tools in ASAP Utilities

English (us) / Nederlands / Deutsch / Español / Français / Português do Brasil / Italiano / Русский / 中文(简体) / 日本語

Bladen » Beveiliging verwijderen van meerdere bladen in één keer tegelijk...
Met deze tool kunt u in één keer de beveiliging opheffen van de geselecteerde of alle werkbladen.

De ingebouwde manier in Excel staat slechts toe om van één blad per keer de beveiliging op te heffen. Indien u van meerdere bladen de beveiliging wilt verwijderen dan moet u dit één voor één doen. Dit kan lang duren indien u veel bladen heeft.
Via deze tool is het opheffen van de beveiliging van uw bladen een stuk gemakkelijker en gaat het bovendien een stuk sneller.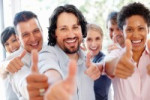 Practical tricks on how this can help you
Practical 'real world' examples on our blog that show you how this tool can help you in Excel. Enjoy!
Om deze tool te starten:
Kies in het Excel menu:

ASAP Utilities » Bladen » Beveiliging verwijderen van meerdere bladen in één keer tegelijk...


« Terug naar de lijst van "Bladen" tools.

Additional keywords for this tool:
ineens, tegelijk, tegelijkertijd