Delete unused empty ending rows/columns
English (us) ⁄ Nederlands ⁄ Deutsch ⁄ Español ⁄ Français ⁄ Português do Brasil ⁄ Italiano ⁄ Русский ⁄ 中文(简体) ⁄ 日本語
Columns & Rows › 20. Delete unused empty ending rows/columns
This utility will remove all empty unused rows and columns at the right and bottom of your data range.
It is useful when the "Reset Excel's last cell" tool from ASAP Utilities can't reset the last cell.

You can use this utility when the end of your worksheet is (far) below or to the right of the actual range that is in use. You can test if this is true by pressing Control+End and Excel takes you to a blank cell below or to the right of the actual data.

Microsoft describes this problem in article 244435 as: "Microsoft Excel saves only the part of each worksheet that is in use, meaning the section that contains data or formatting. Sometimes the last cell of a worksheet may be beyond the range of your actual used data. This issue may cause you to have a larger file size than necessary, you may print extra pages, you may receive "Out of Memory" error messages, or you may experience other unusual behavior. Clearing the excess rows and columns to reset the last cell can help to resolve these issues.
You can locate the last cell of the active worksheet by pressing Control+End.".
Screenshots
Example screenshot: 1 Before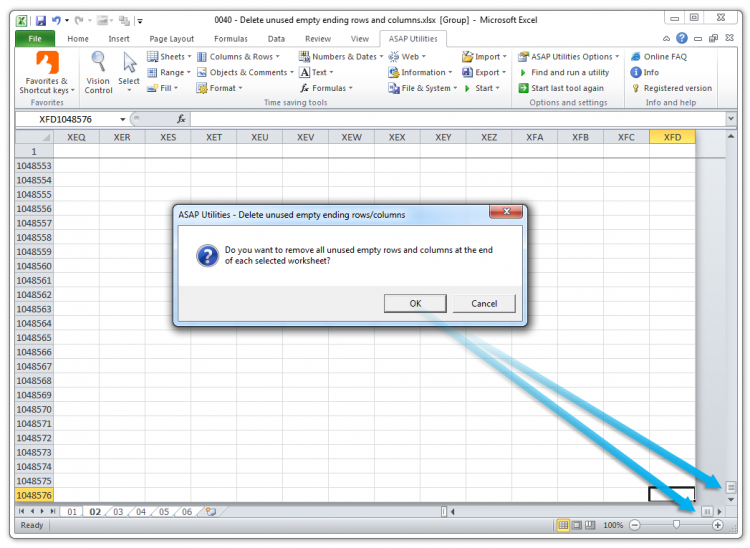 Example screenshot: 2 After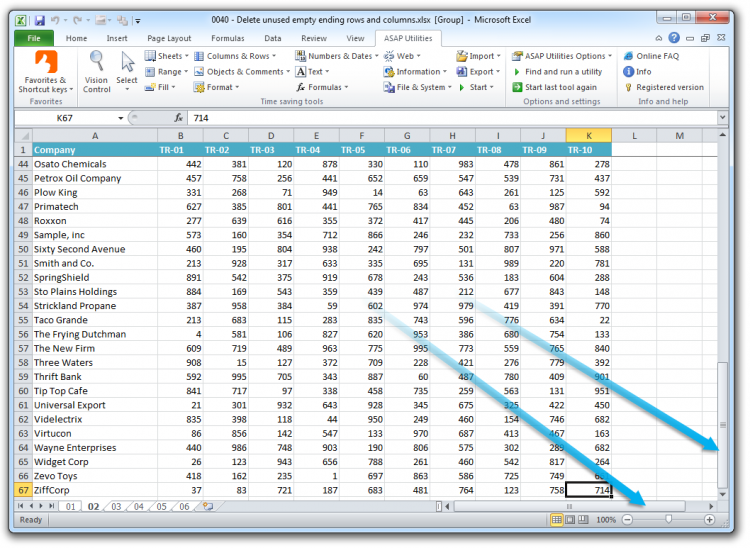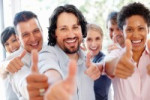 Practical tricks on how this can help you
Practical 'real world' examples on our blog that show you how this tool can help you in Excel. Enjoy!
Starting this tool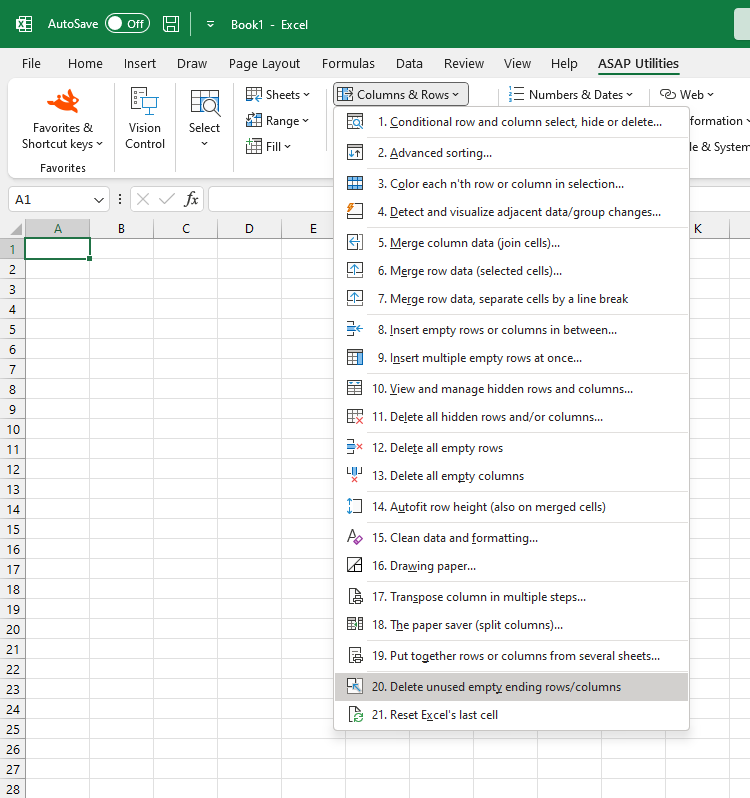 Additional keywords for this tool:
too many rows, columns, excess rows, save paper, saving