Verwijder niet gebruikte lege rijen en kolommen buiten het gegevensbereik
English (us) ⁄ Nederlands ⁄ Deutsch ⁄ Español ⁄ Français ⁄ Português do Brasil ⁄ Italiano ⁄ Русский ⁄ 中文(简体) ⁄ 日本語

Kolommen & Rijen › 20. Verwijder niet gebruikte lege rijen en kolommen buiten het gegevensbereik
Deze tool verwijdert alle lege ongebruikte rijen en kolommen rechts van en onder uw gegevensbereik
Het is handig wanneer de tool "Laat Excel de laatste cel juist herkennen" van ASAP Utilities er niet in slaagt de laaste cel goed te resetten.

U kunt deze tool gebruiken wanneer het einde van uw werkblad (ver) onder of rechts van het bereik is dat op dat moment in gebruik is. U kunt dit testen door op Control+End te drukken en Excel u naar een lege cel voert onder of rechts van het bereik is dat op dat moment in gebruik is.

Microsoft beschrijft dit probleem in artikel 244435 als volgt: "In Microsoft Excel wordt alleen het gedeelte van elk werkblad opgeslagen dat in gebruik is, te weten het gedeelte dat gegevens of opmaak bevat. Soms valt de laatste cel van een werkblad buiten het bereik van de gegevens die u gebruikt. Het gevolg hiervan is dat uw bestand groter is dan noodzakelijk, dat er meer pagina's worden afgedrukt, dat er foutberichten over onvoldoende geheugen worden weergegeven, of dat het programma anders werkt dan normaal. U kunt deze problemen oplossen door de overtollige rijen en kolommen te verwijderen en zo opnieuw de laatste cel in te stellen.
Druk op Control+End om de laatste cel op het huidige werkblad weer te geven.".
Screenshots
Voorbeeld screenshot: 1 Voor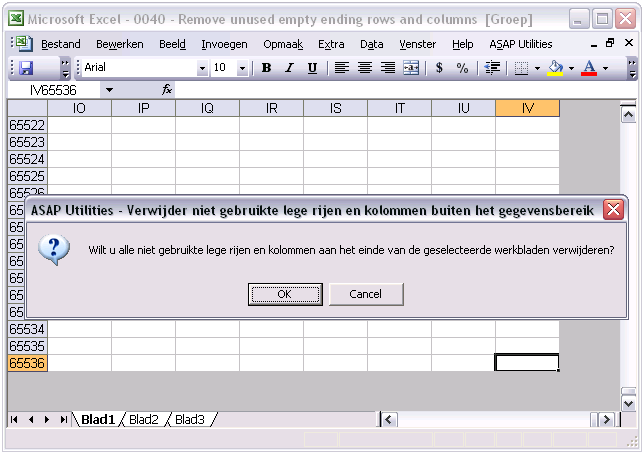 Voorbeeld screenshot: 2 Na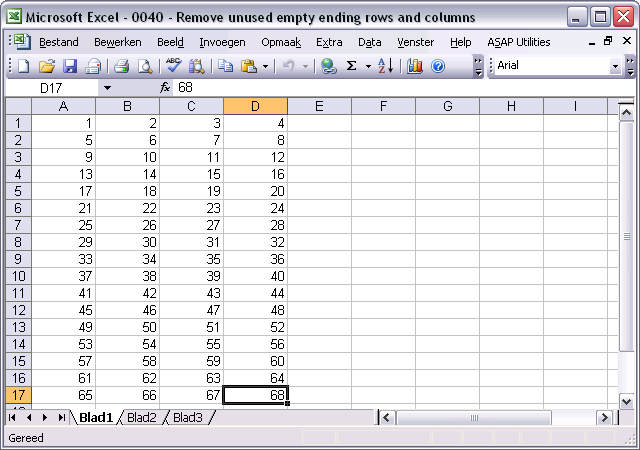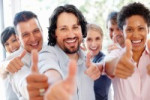 Practical tricks on how this can help you
Practical 'real world' examples on our blog that show you how this tool can help you in Excel. Enjoy!
Deze tool starten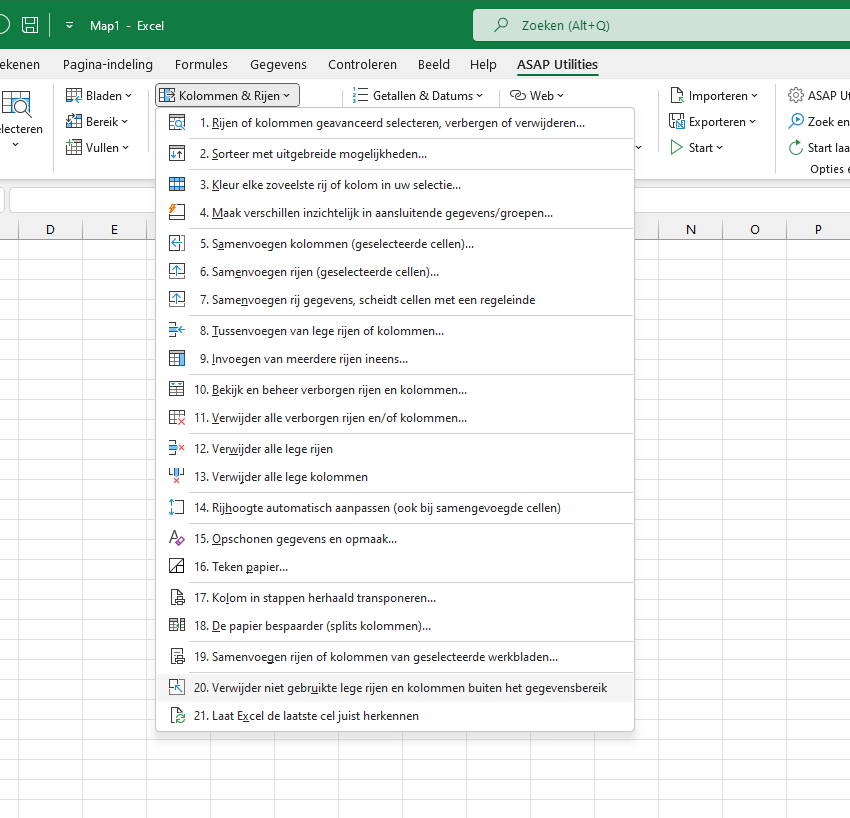 Additional keywords for this tool:
teveel rijen, kolommen