Inverse selection...
English (us) ⁄ Nederlands ⁄ Deutsch ⁄ Español ⁄ Français ⁄ Português do Brasil ⁄ Italiano ⁄ Русский ⁄ 中文(简体) ⁄ 日本語
Select › 5. Inverse selection...
This utility will invert your selection.
It will ask you to select a range, and extract your current selection from it. What remains is a selection which consists of the new cells, but without your initial selection.
This can be useful for example when you want to select a lot of cells, except for a few ones. This is a bit of the opposite of the "Deselect cells..." utility.
Screenshots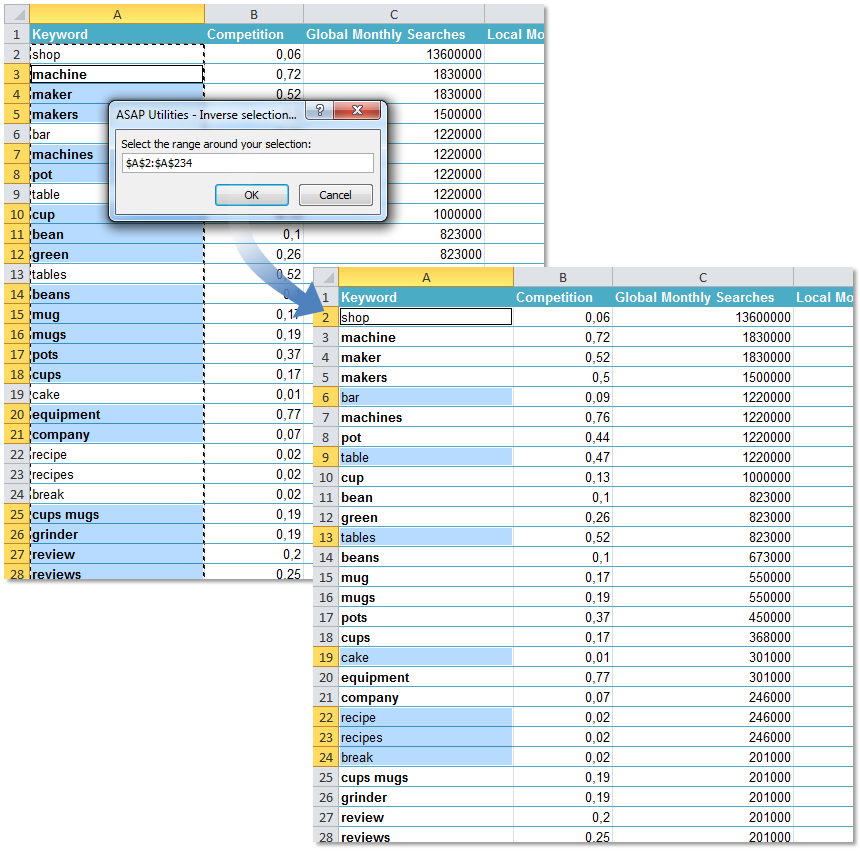 Starting this tool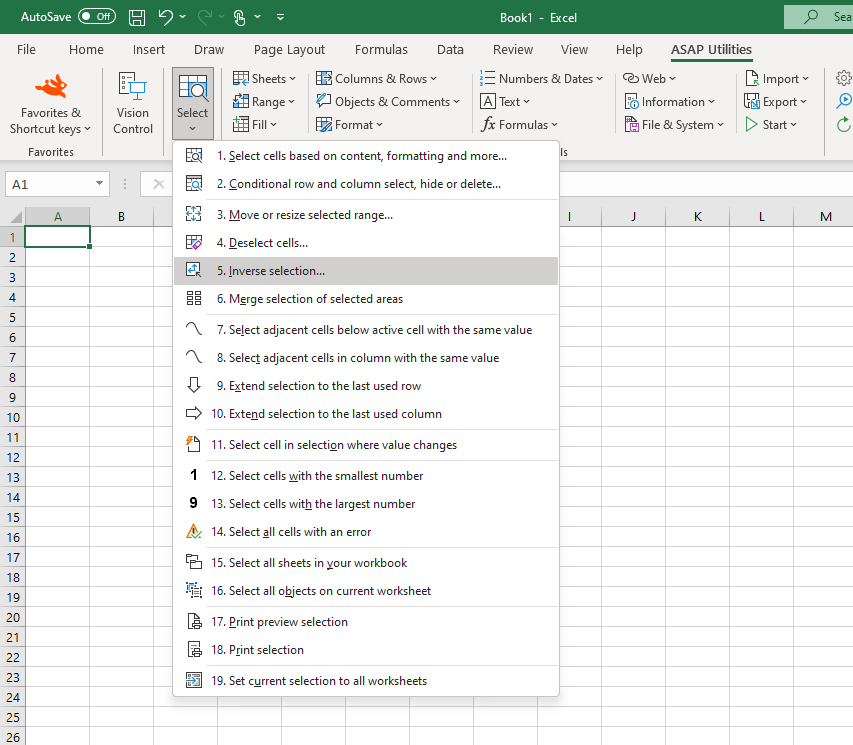 Additional keywords for this tool:
Swap, deselecting, unselect