合并行数据(所选单元格)...
English (us) ⁄ Nederlands ⁄ Deutsch ⁄ Español ⁄ Français ⁄ Português do Brasil ⁄ Italiano ⁄ Русский ⁄ 中文(简体) ⁄ 日本語

列与行 › 6. 合并行数据(所选单元格)...
此实用工具会将选定区域内的行中数据合并。
对于选定区域中的每一列,来自相邻行中的数据将成串集中到该列的第一个单元格中。
您可以指定在单元格值之间插入分隔符。

您可以使用此实用工具作为 Excel 的 =CONCATENATE() 函数的快速替代方案。
屏幕截图
屏幕截图示例: Combine the data from the rows in your selection
(此处是英文版本。)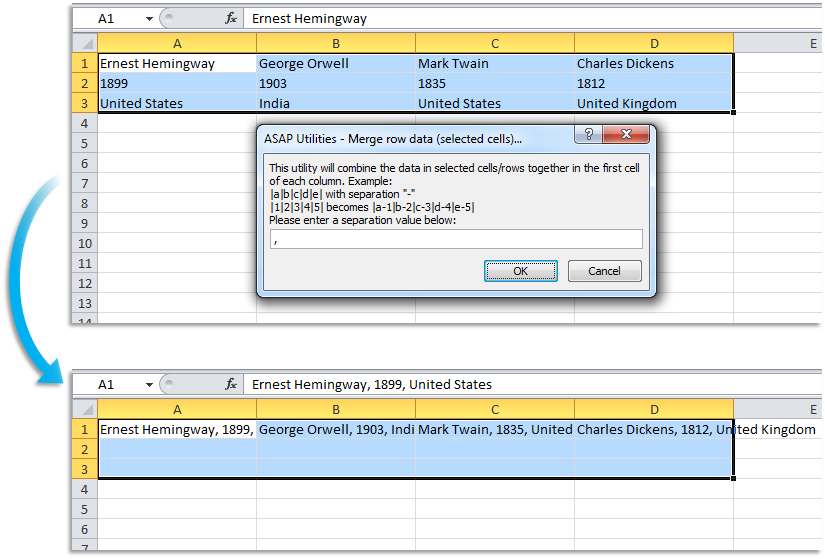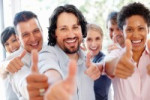 Practical tricks on how this can help you
Practical 'real world' examples on our blog that show you how this tool can help you in Excel. Enjoy!
正在启动此实用工具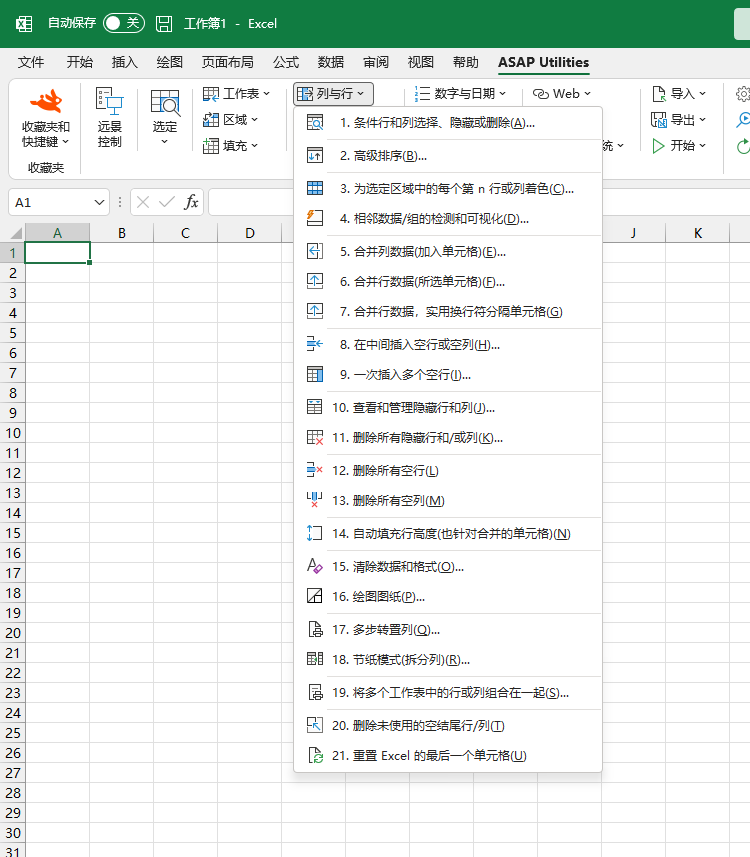 Additional keywords for this tool:
合并单元格内容, 将单元格合并到下一行, 将字符串连接在一起, 文本, 分隔符, 组合, 合并, 组合信息单元格, 组合多个单元格的内容, 连接, 到一个单元格中