Niet herkende getallen (tekst?) omzetten naar getallen
English (us) ⁄ Nederlands ⁄ Deutsch ⁄ Español ⁄ Français ⁄ Português do Brasil ⁄ Italiano ⁄ Русский ⁄ 中文(简体) ⁄ 日本語

Getallen & Datums › 3. Niet herkende getallen (tekst?) omzetten naar getallen
Deze tool zet de getallen die zich als tekst gedragen om in echte numerieke getallen die Excel herkent.

Mogelijk hebt u wel eens ondervonden dat Excel soms getallen als tekst behandeld; ze zijn links uitgelijnd, ze werken niet in uw formules of worden niet juist gesorteerd.
Dit probleem treedt vaak op wanneer gegevens worden geïmporteerd of gekopieerd vanuit andere programma's.
Deze tool helpt ook wanneer u fouten krijgt in uw =VERT.ZOEKEN() formules omdat Excel de getallen als tekst behandeld en daardoor geen overeenkomende waarde kan vinden.
U kunt deze tool ook gebruiken om voorloopnullen van getallen te verwijderen of om ervoor te zorgen dat Excel lege cellen weer echt als lege cellen herkent.

Opmerking:
Deze tool zet gegevens niet om waarbij de getallen een ander decimaal teken bevatten als ingesteld in de taal instellingen in MS Windows of bij de "Internationaal" opties van uw werkmap.
Veel mensen in Nederland hebben bijvoorbeeld problemen met geïmporteerde tekstbestanden waarbij de getallen zijn opgeslagen als bijvoorbeeld "120.00" waarbij een punt als decimaal teken wordt gebruikt in plaats van een komma.
In een dergelijk geval kunt u Excel gebruiken om de punt te vervangen (Ctrl+H) door uw decimaalteken om Excel de getallen correct te laten herkennen.
Screenshots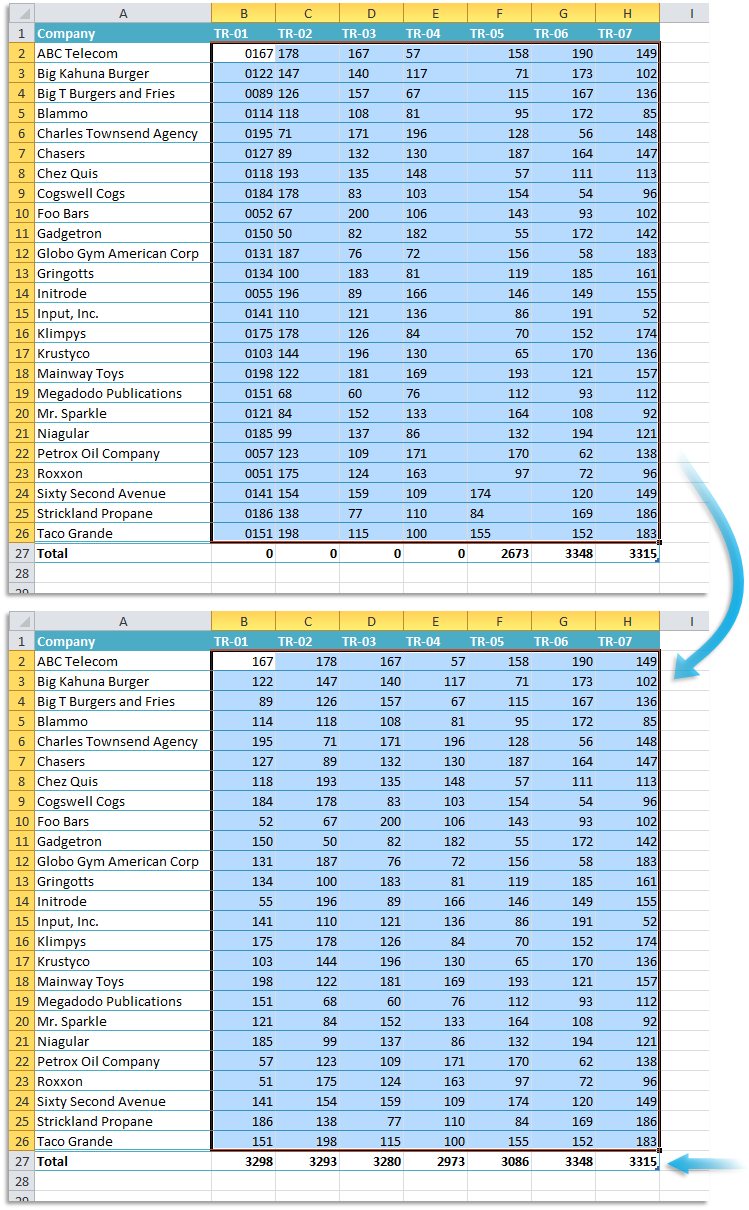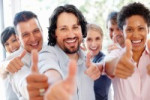 Practical tricks on how this can help you
Practical 'real world' examples on our blog that show you how this tool can help you in Excel. Enjoy!
Deze tool starten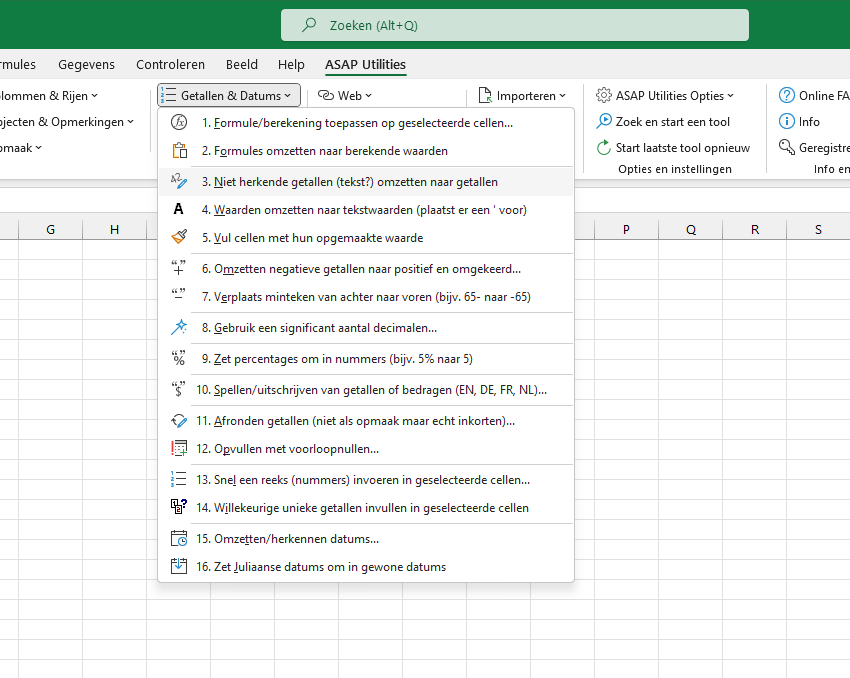 Additional keywords for this tool:
converteren naar getal, converteer, apostrofe, nummer, getal opgeslagen als tekst, het getal is deze cel is opgemaakt als tekst of wordt vooraf gegaan door een apostrof, cijfer, repareer