ASAP Utilities, description of our Excel tools

English (us) / Nederlands / Deutsch / Español / Français / Português do Brasil / Italiano / Русский / 中文(简体) / 日本語
Text » Clean data and formatting...
This utility helps you to optimize and clean information that you have copied into Excel.

You can choose the following edits:

remove all hyperlinks

trim spaces (removes leading and trailing spaces)

remove all cell colors

remove all font colors

remove all borders

unmerge cells

apply standard font

apply standard font size

no wrap-text

fix (text)numbers

autofit columns

autofit rows

remove all objects/images from your worksheet

Your last used settings will be remembered.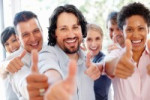 Practical tricks on how this can help you
Practical 'real world' examples on our blog that show you how this tool can help you in Excel. Enjoy!
Starting this utility
In the Excel menu choose:

ASAP Utilities » Text » Clean data and formatting...


« Return to the list of "Text" tools.
You can do this too

Download "The one essential add-in for all Excel users."
Additional keywords for this tool:
Colour, strip html tags, colours, double space, extra spaces, website data, clean up, table, textnumbers, remove unwanted space from cell, clean it up before you can analyze the data, convert imported values, clean dataset, clean information that is copied from websites